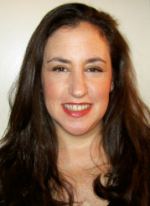 Denise Mann
Save for the select few who play themselves on reality TV shows, most cosmetic doctors don't arrive at events on red carpets.
But if there ever were a time to roll out the red carpet, it would have been Vegas Cosmetic Surgery 2012, which was held where else but the bedazzling Bellagio hotel in Las Vegas from June 6 to June 10.
This multispecialty meeting, now in its eighth year, brings together the superstars of oculoplastic surgery, dermatologic surgery, facial plastic surgery, and plastic surgery.
And there were more of them than ever before at this year's meeting. Vegas Cosmetic Surgery 2012 boasted record attendance—up more than 25% from 2011.
It's (very well) organized by Lexington, Ky, facial plastic surgeon S. Randolph Waldman, MD, and his diligent staff. (Don't know Dr. Waldman? You will get to know him better in August when he is slated to be featured in our new 10 Things column.)
Normally, the overused expression, "what happens in Vegas stays in Vegas," is appropriate (most clichés are), but it doesn't hold for this meeting. The whole point of the Multispecialty Foundation's meeting is to tell a friend, colleague, or patient about what you learned during any of the sessions or workshops.
Education and collaboration are the heart and soul of this meeting and Waldman's mission. The meeting primarily focuses on facial rejuvenation, but it also hosts a 4-day practice-management series. The roster for these sessions was a who's who of marketing, business, and social media players.
Other meeting highlights included a lively discussion on what not to do when faced with online negative reviews. The dissatisfied or impossible-to-satisfy patient has always been the bane of a doctor's existence—but online reviews have upped the ante.
Former two-time Plastic Surgery Practice cover boy Steven Pearlman, MD, a New York City facial plastic surgeon, wowed the audience with his "Wow Cheeks" lecture.
Speaking of cover boys (and girls), course director Donn Chatham, MD, flashed 7 years' worth of Plastic Surgery Practice covers to 170 guests at this year's faculty dinner, as about 20 of them have graced our cover.
In a few months, we will be able to make that 21. (Quite fitting for Vegas.)
We are thrilled to announce that meeting co-chair Renato Saltz, MD, a plastic surgeon in Salt Lake City, will be featured on the cover in an upcoming issue. Saltz received the annual Multi-Specialty Award in recognition of his "Courage and Tireless Dedication to the Advancement of Education and Excellence in Facial Aesthetic Surgery" at the dinner.
All in all, it was a great meeting that once again confirms there is no "I" in team. It seems like these niche meetings, including the Aesthetic Plastic Surgery & Anti-Aging Medicine: The Next Generation, are increasingly where it is at. Big association meetings, of course, have their place and always will, but these more intimate gatherings of doctors from various, but related, disciplines are reshaping how specialities work together and learn from one another.
Enjoy the issue!
---