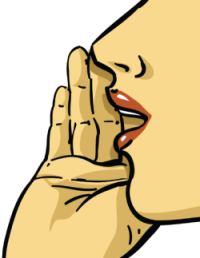 According to a survey by SearchEngineLand.com, doctors and dentists are the second most customer-recommended businesses, right after restaurants and cafés. The most popular method by which customers recommend local businesses is … word of mouth.
Word of mouth is a social mechanism that evolves naturally by people sharing their experiences. Advertising is paying people to talk about you. Word of mouth is something you earn. It causes people to talk about you because they want to without any form of compensation. As your fans and followers bring in new customers, word of mouth grows louder.
If you are able to impress your patients with a remarkable experience, word of mouth will naturally spread the word for you. But if you lack credibility, or if the service and customer experience you provide is not up to par, word of mouth can put a serious dent in your reputation and practice.
ENCOURAGE WORD OF MOUTH FOR YOUR PRACTICE
To increase your word-of-mouth referrals, stay on top of what people are saying about you by signing up for Google alerts and monitoring social media platforms. Pay close attention to reviews so if a problem arises, you can respond quickly before it snowballs.
Trust is an important component of the word-of-mouth process. If your patients don't trust you, they will not recommend you to their friends, family, or their online networks. Establish yourself as a thought leader through news on your Web site, quotes in articles, online discussion groups, presentations at conferences, and comments on news relevant to your practice area.
GETTING PATIENTS TO LIKE YOU AND "LIKE" YOU
If you want your patients to spread the word about your practice and services, include communication channels and contact information in all your printed communications. Many service businesses today post signage at the front desk encouraging customers to "like" them, recommend them, or post a positive review on rating Web sites.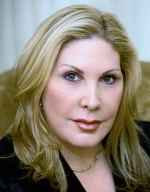 Wendy Lewis
The advent of social media has changed word-of-mouth marketing immeasurably. New and evolving platforms make it easier to connect with your target audiences, build relationships, and interact with patients. It allows you to engage with them through conversations and questions, and gives them the opportunity to show their support. Invite your patients to connect with your practice on Facebook or via Twitter, and ask them to share their experiences. Include sharing buttons for all social media channels on your Web site pages as well as encourage visitors to share your content with their social networks.
Suggest a few sites that are most valuable to your practice, such as CitySearch, Yelp, Facebook, and other places where patients routinely seek out information. Send them direct links to the referral site, and give them ideas for what to write about if they ask. Facebook pages are a great place for fans of your practice to post about their experience. Go to "Highlights" (which is below your Tabs) and click on "Posts by Others" to see everything posted on your page. If patients have made comments, it is best not to respond in a public forum due to HIPAA regulations. However, it is important to acknowledge positive remarks offline and thank patients for taking the time to sing your praises.
MANAGING NEGATIVE WORD OF MOUTH
Providing feedback options is a good way to ensure that your patients come to you first instead of just any open forum to complain. Offer feedback tools on your blog, provide contact information, or make follow-up calls. This makes it easier for you to nip any potential problems or complaints in the bud.
Take patients' issues seriously, and be cooperative. If you react to negative word of mouth too late, you will have missed the opportunity to influence the outcome. Take the conversation offline. Offer your contact information to clarify the problem, or reach out to them if you have their information.
To remain top of mind and word-of-mouth-worthy, customer service and great relationships with patients and influencers need to be a consistent focus of your practice culture. In some cases, that starts with bringing the right people on board to deliver that message (or getting rid of the wrong people).
Dazzle patients with five-star service, exceed their expectations with remarkable results, and inspire them to tell the world.
---
Wendy Lewis is president of Wendy Lewis and Co Ltd, Global Aesthetics Consultancy, author of 11 books, founder/editor in chief of www.beautyinthebag.com, and contributing editor of PSP. She can be reached at plasticsurgery@allied360.com.