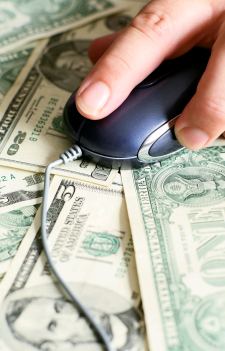 Many cosmetic surgeons spend money on pay-per-click (PPC) ads month after month because it feels like a "proactive" way to generate new leads. They mistakenly believe that Google Adwords placements scoop up cheaper and better leads than they can capture from their own Web sites.
They may be missing the mark.
A recent report published by Eloqua.com, in conjunction with Kapost.com, compared the return on investment (ROI) gained from paid search to the ROI from content marketing via Web sites, e-newsletters, blogging, podcasting, whitepapers, etc. The report concluded that compelling content performed more than 50% better than PPC ads.
BUILD YOUR DIGITAL EQUITY
Not only that, content's effectiveness increased over time while paid search's effectiveness declined. In the words of the study's authors, "Content is at the core of every successful demand generation engine. Great content … provides the best incentive for prospects to convert."
Another way to think of the difference between content and PPC is to think of it as buying versus renting. When you buy a house, you're investing in the community and in your own future. The longer you stay, the more equity you have. Content added to your Web site becomes part of your digital "equity," adding to your "digital net worth."
Google Ads, on the other hand, are a form of digital renting. The benefits are limited. As soon as the ad stops running, its value to you disappears.
PPC ADDICTS ANONYMOUS?
It's not a drug and it's not illegal, but PPC is expensive and loses potency over time. As such, it qualifies as an addiction. Like any addiction, PPC's hold can be broken. All it takes is my 12-Step Recovery Program.
1 Learn and repeat your new mantra: "I am throwing away money."
FACT: According to the Eloqua/Kapost study, the cost-per-lead of PPC is 59% to 69% higher than for content marketing, as calculated during a 24-month campaign.
2 Get angry at Google.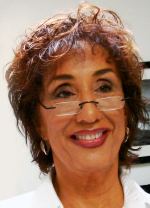 Joyce Sunila
While you're sweating it out in the OR, Google's software engineers are figuring out new ways to "monetize" what amounts to a near-monopoly of the Internet. Get angry about it. You're already paying a fortune for search engine optimization (SEO). Spending on Google Ads is adding insult to injury.
3 Study your SEO bill.
How much of what you spend is for new content? Informative content is what Google looks for when it ranks your Web site. If your SEO service is providing links and new keywords but neglecting to add content to your Web site, you're pumping air into a tire with holes.
4 Develop a "content inferiority complex."
Read your competitors' Web sites and blogs. Sign up for their e-newsletters. When you have a sense of how much content others in your area are posting, you can better estimate how much you should be doing.
If they've got twice as much content as you, feel bad about it. Know that their content is working day after day to attract prospects who will never find out about you. The more content they have, the more invisible you are.
5 Distinguish between a purchase and an investment.
The Eloqua/Kapost study showed that content marketing's "cost per lead" decreased over time while PPC's remained static. In the first 5 months of the test campaign, the "cost per lead" of content marketing dropped 80%.
This is because content continues to work indefinitely—it amortizes over time. It keeps on spiking Web site rankings and persuading Web site visitors long after you've finished paying for it. This means content marketing's value is cumulative.
After 36 months, content marketing resulted in more than three times as many leads as paid search.
Content marketing is an investment that pays dividends again and again while PPC is a mere purchase.
6 Understand that acquiring a lead is only half the battle.
Whether you get an online lead from paid search or content, you've still got to work it. Google Adwords just hands you the leads; it doesn't nurture them. Content marketing, by contrast, does double-duty, both capturing and nurturing your lead.
Whenever your prospect goes to your Web site to check you out (and believe me, they go back again and again before they put their money down), your content is still there, showing you in a positive light and persuading prospects.
7 Stop Google Ad-tweaking.
One reason physicians get addicted to PPC is that it "feels" more proactive than content marketing. Tweaking those three-line Google Ads is sort of like trying out new lures when you're fishing. You feel like you might just stumble on the magic formula.
This is the same kind of dangerous optimism found in compulsive gamblers. You need to replace this kind of busy work with activities that will be more productive in the long run.
Instead of tweaking ads, look at all the possibilities offered by your lead-nurturing software. There are lots of small refinements you could make that would make it more effective.
8 Reach out and touch someone
Create more automated messages to continue reaching out to the leads you've already collected.
9 Shake things up.
Change settings such as alerts to your staff, interims between messages, or other parameters that affect how your leads are pursued.
10 Refine record-keeping functions.
Don't let leads fall through the cracks.
11 Beef up your follow-up.
E-mail or phone leads who haven't responded to your earlier e-mails, or who have said they need time to make up their minds. (Prospects are always flattered to get a personal e-mail from a doctor. Just showing continued interest in them can sometimes result in a booking.)
12 Place an E-newsletter sign-up box on your Web site.
Prospects who aren't ready to fill out the form on your "Contact Us" page might sign up for an e-newsletter. Now you've got another stream of online leads. Publish informative e-newsletters and send them to these leads as well as your current patients. You'll win goodwill and establish yourself as the most caring provider in your area.
IT'S ABOUT OWNING A DIGITAL SYSTEM
In the pre-Internet days, the only marketing materials you could own were brochures, flyers, and other collateral. Everything else you had to "rent": magazine ads, billboards, etc. Today, you can own a fully functioning digital system that attracts, nurtures, and pursues leads until they're ready to buy.
Since most women shop for cosmetic enhancement months or years before booking surgery, this digital system is a boon to cosmetic surgeons who know how to deploy it. Instead of running after leads per se (the Adwords approach), they keep adding to their long-range system for keeping leads interested in them. Every iota of new content adds another gear to their system, making sure they're always attracting and nurturing new business.
---
Joyce Sunila is the president of Practice Helpers, providing e-newsletters, blogs, and social media services to aesthetic practices. You can contact Joyce at plasticsurgery@allied360.com or visit the Practice Helpers Web site at www.practicehelpers.com.