April 2014 Plastic Surgery Practice
Seven key questions to ask when shopping around for an EMR system
By Tim A. Sayed, MD, MBA, FACS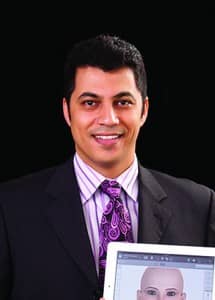 A recent online survey conducted by Plastic Surgery Practice magazine suggests that many cosmetic surgeons are leery of electronic medical records (EMR) systems, but to receive Medicare/Medicaid payments, doctors and hospitals must soon show that their EMR systems are being used to improve patient care (meaningful use). Fully 65% of respondents accept both private insurance and Medicare/Medicaid, which means that they risk penalties if they fail to show meaningful use.
What's the holdup? Of those respondents who do not yet have an EMR system, concerns include cost, privacy, and system complexity.
To help assuage fears, here are seven essential questions to ask about EMR systems (along with the answers you hope to receive):
1 What is meaningful use in meaningful terms?
"Meaningful use" refers to a system of requirements and algorithms that document specific steps and methodologies, including improved communication among providers and between providers and patients, plus better access to clinical decision support and other data-driven, evidence-based tools. The US Department of Health & Human Services implemented the Health Information Technology for Economic and Clinical Health (HITECH) Act to improve patient care by encouraging, and eventually requiring, physicians of all specialties to adopt EMR systems. Certain physicians who demonstrate "meaningful use" of EMR systems may be eligible for incentive payments per the HITECH Act. Physicians who participate in Medicare or Medicaid that do not adopt and successfully demonstrate meaningful use by 2015 will see fees for covered services decreased by 1% each year.
2 Does your EMR system integrate with my practice-management system?
The answer you are looking for is yes! Connecting an EMR system to a practice-management system is one of the most important processes to ease the adoption of EMR systems into a practice. The system that is right for your practice is often whatever has been working already. Some single-vendor solutions require you to purchase both practice-management and EMR systems from them, while modular systems allow for a mix-and-match approach.
3 Does your system only cover cosmetic surgery, or does it include reconstructive content as well?
The correct answer should be all of the above. An EMR system should provide sufficiently broad medical domain content and some customizability to serve your needs. Some systems require significant template development by the user/practice, whereas others have built-in content libraries.
4 Is your system client-server or cloud-based?
The correct answer is that there is no one-size-fits-all system. This is largely a matter of personal preference. Client-server systems, which are installed on local computers in your office, require significant information technology support, including firewalls, servers, and a pricing model that is often billed per workstation. By contrast, cloud storage offloads much of this. The major advantage of cloud systems is ease of implementation for the client, as well as accessibility. The downside is the challenge of integrating other locally installed systems like inventory, photo management, or point-of-sale invoicing.
5 How is an EMR system going to help a practice handle ICD-10 conversion?
This is a trick question. Most practices that bill insurance are very unprepared for the ICD-10 switch. This may cause several months' interruption of normal claims payments. The EMR vendor should be able to offer built-in functionality to ease the process of coding. For efficiency, billing codes should generate effortlessly with the exam notes. An EMR should be built around ICD-10. Systems with templates or unstructured data could put the time-consuming burden of code determination and verification on the office staff and physician.
6 What is your bottom-line, all-in cost?
Many legacy client/server systems can cost practices $60,000 to $100,000 in the first year alone, with annual support fees ranging from $15,000 to $20,000. Cloud-based systems or Software-as-a-Service EMR systems can be obtained and maintained for a fraction of that expense since the practice doesn't need to worry about the installation, maintenance, security, office procedures, system updates, and more. Your vendor should be able to clearly explain what your expected expenditures are for hardware and licensing the software, as well as support and training fees. Get a clear understanding of how much this may cost you and what the implications may be for your practice's continuity during such transitions.
7 Will I spend all my time staring at the computer and not connecting with the patient?
The correct answer is that you shouldn't. An effective EMR system is touch-based, like an iPad or a tablet. Doctors can't treat patients while tethered to a desktop, and using an iPad can actually help connect with patients more effectively.
Tim A. Sayed, MD, MBA, FACS, is the medical director for EMA Plastic Surgery and EMA Cosmetic Surgery at Modernizing Medicine. He is also a plastic surgeon in private practice in Broward County and Palm Beach, Florida. He can be reached via PSPeditor@allied360.com.
Original citation for this article: Sayed, T., Asked and answered: Seven key questions to ask when shopping around for an EMR system. Plastic Surgery Practice, 2014; April: 26-27.