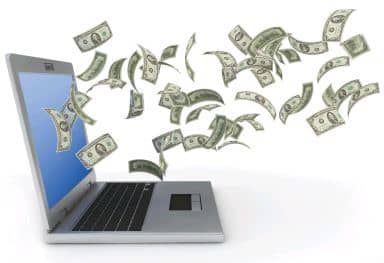 You've seen the ads. You get the mailings. You've read the e-mails that don't get caught in your junk folder. They come from a host of businesses looking for your money with the promises of good return on investment (ROI). Maximize your ROI. Guaranteed ROI. Exceptional ROI. Positive ROI. Unparalleled ROI.
Some are selling surgical equipment, including lasers and ultrasound devices; others are selling software services and marketing platforms.
If ROI is the holy grail of Internet marketing, then how do you know if you have good ROI? What are the variables? How should ROI be measured?
All types of promotions and advertising, including word-of-mouth referrals, can (and do) lead prospective patients to your Web site. It is a challenge to evaluate the ROI of dollars spent on online marketing efforts.
UNDERSTANDING THE VARIABLES
Any Internet marketing program should include the following elements:
Web site development and maintenance—Most practices will require a new or updated Web site every 3 to 4 years.
On-site search engine optimization (SEO) includes site structure, keyword density, and meta data. Meta data is the information that allows Google and other search engines to crawl through your site in order to categorize your Web pages for search engine results.
Link building for SEO—Links from other Web sites tell the search engines that your Web site and, by association, your plastic surgery practice, are important and contribute to higher rankings. Some high-quality incoming links can also bring visitors to your practice Web site. The more links you have to your site, the more roads will lead search engines and patients there.
Tracking of ranking performance—This is usually done via periodic automated ranking reports (or manually checking rankings by searching individual keywords on Google and the other search engines). It also encompasses reviewing Web site analytics to evaluate the traffic associated with the various key search terms.
Other important components include directory promotions; pay-per-click advertising campaigns; social media, including Facebook, Twitter, and Google Plus One; blogging; costs associated with tracking Web links and phone numbers of incoming leads for prospective patients; an in-house Internet marketing staff budget; and a public relations strategy.
There is overlap among some of these elements, and some may not be relevant to your marketing needs and goals.
IT'S THE JOURNEY, NOT THE DESTINATION
How do you know if all the time and effort you spend on your marketing strategy is worth the money? That's the tricky part. Your reputation may be driving the traffic to your physical practice, and the layover may be your virtual practice (your Web site).
Let's say a prospective patient receives a glowing referral about you from a friend and another referral for a different doctor from a colleague. How will they decide? For starters, they will probably check your Web site (and your competitors' sites). They may not mention this tidbit of information when they come in for a consult with you. They will likely say, "I heard about you from a friend."
Word-of-mouth is one of most powerful marketing forces. Still, you want and need prospective patients to find you by looking online for you by name. If you have a stellar reputation and referral mill, you don't need the most dynamic Web site or online presence. An up-to-date Web site with a bio, a photo gallery, and comprehensive information on the procedures you offer may be enough to seal the deal.
Talking Points
---
Challenges exist in evaluating Internet marketing ROI.
Your Web site is the "virtual vestibule" between patient word-of-mouth and booking a surgery.
If you don't rank high for your name, you may be missing out on many new patients.
A top-of-the-line Web site with all the bells, whistles, and widgets does not always guarantee a great ROI. It's more than your Web site at play—it's your Web presence. This includes your site, promotions in directories, as well as media mentions or clips. All of these facets help build your virtual reputation and support your practice Web site.
OWN YOUR OWN NAME
To get any ROI, you must own your own name and practice name on top search engines. You want to pop up first (or close to it) on Google and Google Places pages (the little pinpoints that appear on the map in the upper right-hand corner of the Google results). If you do not rank well for your own name, you are not getting a good bang for your buck. You may need to make some adjustments to your marketing plan.
Understanding ROI and getting a feel for whether or not you are getting any is the first step toward evaluating any current or future marketing strategies. In the next installment, I will give you the "Evans edge" on how to measure your ROI.
---
David Evans, PhD, MBA, is the CEO of Ceatus Media Group, based in San Diego, and a recognized authority on Internet medical marketing strategies. He can be reached at or (858) 454-5505.