As we all know, it's one thing to make New Year's resolutions, but it's a whole other ball game to stick with them. Getting organized can help you start out strong and keep the momentum going all year long.
Here's how to start 2015 off right and stay the course.
Shorr-Fire Tip No 1: Declutter
Most offices need to make space for new surgical charts. Consider either scanning your old ones or archiving them off-site. Keep current patients' records and files front and center, and leave room for new ones.
Next up, old equipment. If you haven't used it in the last 6 months, and don't plan on using it in the next 6, let it go. This is a necessary evil, and you will feel really good when you are done.
Shorr-Fire Tip No 2: Organize
Check and record all expiring/renewing items for the year. This list likely includes:
Medical and provider licenses/Drug Enforcement Administration licenses;
Hospital and transfer privileges;
Hospital and insurance credentialing (direct or online);
Insurance, including professional liability, building, health plan, and workers' compensation;
Maintenance agreements for equipment and utility, such as plumbing and air conditioning;
Biomedical hazardous waste disposal contracts;
Linen cleaning and non-hazardous waste disposal contracts; and
Credit cards (personal and business).
These are only a few that may slip through the cracks. Create a spreadsheet with all the relevant accounts and the key dates. Staying on top of your accounts can prevent renewal penalties for renewal and/or reinstatement.
Make sure your vendors have your updated sales and tax use number. Audit your invoices for retail supplies and equipment purchases. You should not be charged for prescriptive items or items that the practice will be reselling. The patient pays the tax at the time of purchase. If you are being charged, the selling vendor may not have the most recent sales and use tax certificate on file.
File your tax documents. Many supply and financial institutions will begin to send tax documents now. Store them so they are readily accessible when the time comes.
Shorr-Fire Tip No 3: Revisit and Revise
Your 2015 business plan was (or should have been) written months ago, but have you looked at it since?
Key areas to review include:
The Operationals. How are you going to deliver your product or service to your patients? Is your team ready? If not, now is the time to staff up.
The Financials. How much money have you budgeted for your expenses, and what are your projections for each quarter and the year? These exercises are always important to make sure there are no surprises.
The Marketing Plan. Search engine optimization, public relations, and social media. How will you allocate your 2015 marketing spend, especially as more competition looms? How will you position yourself in the marketplace? Most importantly, how are you going to measure the return on investment for all your efforts?
We all get busy as the year goes on, but starting out with all of your ducks in a row can make a big difference in your bottom line.
Digital ?Extra: Check out Shorr's suggested New Year's resolutions for your practice here.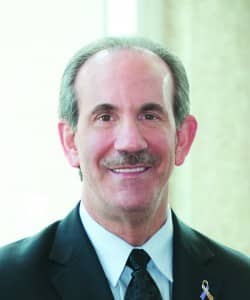 Jay A. Shorr, BA, MBM-C, CAC I-VI, is the founder and managing partner of The Best Medical Business Solutions, based in Fort Lauderdale and Orlando, Fla. His column, "The Shorr Thing," appears in every issue of Plastic Surgery Practice. He can be reached via PSPeditor@allied360.com.