By Wendy Lewis
Is cosmetic medicine becoming a commodity?
For the past several years, there has been a power shift away from the doctor in favor of the consumer. The dynamics of the global aesthetics industry are changing rapidly as the range of minimally invasive procedures available has expanded and risen to great popularity. Many practitioners have been forced to transition from surgical procedures and hospital settings to office treatments and spa-like services. While it may seem like everyone and their brother is having fillers and skin tightening, the percentage of the potential market for women currently indulging in aesthetic enhancements is quite low, usually cited in the single digits. For men, it may be only 2% to 3%, which surely leaves plenty of room for growth.
Some of these market shifts are a matter of the economics of supply and demand. For example, the more doctors who enter the market, the lower the fees will be per procedure. Similarly, the more available a procedure or treatment is to consumers, the less they are willing to spend for it. The number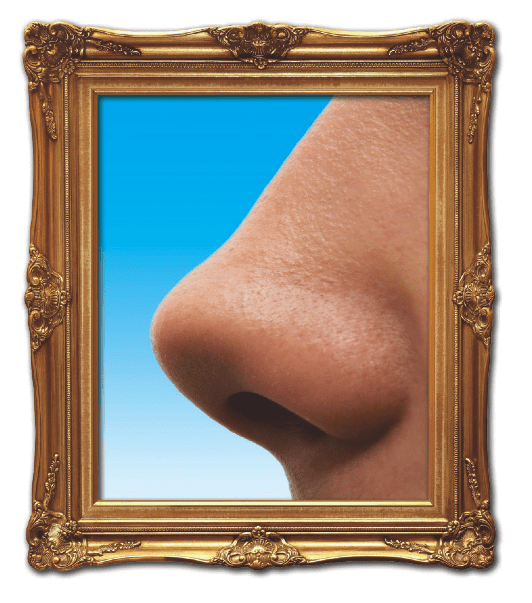 of providers in the market has increased by leaps and bounds, especially in more mature markets such as New York, California, Florida, and Texas. Regions where there are more doctors, medspas, and aesthetic providers may tend to have more patients having procedures, but there may also be an overall lower price-per-procedure ratio.
Cosmetic medicine is in danger of turning into just another product, rather than the premium exclusive service of yore. Once considered to be the coveted domain of royalty and movie stars, cosmetic procedures are available to everyone who desires them. As consumers start accepting cosmetic treatments as routine and easily accessible, the danger is that there will come a time that they perceive that most or all practitioners are interchangeable; that is, that they can get the same results from one practitioner as the next one, regardless of specialty, training, years of expertise, or technique. This portrayal of cosmetic procedures as a commodity contributes to false expectations regarding treatment options and outcomes.
Price Versus Value
The desire to trade up on appearance is a natural consequence of living in our image-conscious culture. Youth and beauty are commodities, and ultimately, cosmetic medicine offers the promise of what our culture values most: aesthetic perfection and the preservation of youth.
There is growing concern among practitioners that cosmetic medicine is moving toward becoming a commodity. The very low barrier to entry is a contributing factor. For example, laser hair removal is often seen as the soft launching point into aesthetics. Individual providers are losing their power base, and it is becoming increasingly more difficult to differentiate one practice from the others. Competition is coming from many directions, as more nontraditional specialists are entering the aesthetics market.
Is the commoditization of cosmetic medicine destiny? Not necessarily, if you establish a belief among your patients that they are receiving good value from your practice. Instead of cutting prices, and, therefore, profits, offering patients more in terms of services, convenience, after care, and excellence is an effective strategy to guard against this market shift. Defy the trend that there are very small variables between cosmetic practitioners by giving them something they can't get everywhere else: visible results, rock star service, trust, and credibility. These attributes add value and put back the image of exclusivity. In some cases, consumers will continue to base their decision on price rather than other attributes, such as service, the endorsement by other medical professionals, and recommendations for friends and colleagues. Yet all is not lost yet. Create or, rather, restore, your competitive advantage. Cosmetic medicine is in danger of becoming a commodity only if the industry as a whole is unable to differentiate itself but putting too much emphasis on "products" instead of how they are delivered. A business is in danger of becoming a commodity when the principals are not inventive or resourceful enough to make their offers more appealing to consumers.
As an example, consider the recent tragic case of a 27-year-old single mother in Sacramento, Calif, who underwent a breast augmentation with a doctor who had questionable credentials and owned a medspa. According to a report by CBS Local,1 the doctor "carelessly cut through two critical nerves during a breast augmentation—leaving part of her right hand completely numb and a noticeably different color than her left hand …" Two neurologists have told her that she may never regain full use of her fingers again.
Everything Competes with Everything
There is a general assumption that lasers only compete with other skin-tightening devices, fillers only compete with other injectable treatments, and breast implants only compete with other breast implants. The natural conclusion would then be that cosmetic doctors only compete with other doctors, plus spas and salons. This conclusion would be WRONG.
Suppose you believe that a cosmetic doctor in a small town only faces a competitive threat from other cosmetic doctors in that town. What if demand for skin-tightening devices, injectables, and breast implants in that town is not strong enough to support more cosmetic doctors? (Translation = the market is saturated.) If the laser treatments, injectable therapies, and breast implants offered were too expensive or unsafe, then the consumers might not purchase these treatments. Alternatively, they might divert their resources to hair extensions, permanent makeup, or massages. Perhaps they will spend their money on something better than skin-tightening devices such as facelifts, for example, or instead of having breast augmentation, they looked into fat grafting to enhance their shape or paid a visit to Victoria's Secret for push-up bras. Similarly, if they could not decide on a treatment worth spending their hard-earned money on, they might just save it for a rainy day. In this scenario, saving could be compared to another product; they might save that disposable income until something that was worth buying did come along, like a Caribbean vacation or a home renovation.
Unfortunately, only a few consumers have unlimited funds. Therefore, reality dictates that every practitioner should look at the world in this way. The products you feature—skin-tightening devices, injectable treatments, and breast implants, for example—are fighting for a place in the market alongside not just other doctors offering these same products, but alongside everything else consumers can spend their money on.
As consumers have become more fiscally conservative and price sensitive, they have a tendency to shop around more. This level of uncertainty may mean that they see more practitioners before making a purchasing decision. Therefore, practitioners need to have some flexibility in their pricing structure, beef up their service offering, and develop a customer-focused culture in their practice to compete effectively. They also need to bring their A-game with every patient today.
Reference
1. Call Kurtis investigates: Cosmetic surgeon accused of leaving patients deformed. Available at: http://sacramento.cbslocal.com/2012/11/01/call-kurtis-investigates-cosmetic-surgeon-accused-of-leaving-patients-deformed. Accessed December 4, 2012.