May 2014 Plastic Surgery Practice
Loyalty programs provide choice, value, and flexibility for aesthetic physicians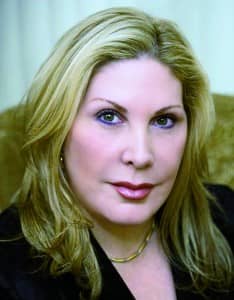 By Wendy Lewis
Creating non-price differentiation in a competitive market is a constant challenge for big players and niche brands alike. More companies are increasingly adopting loyalty programs to stand out. By expanding the purchasing power of patients and doctors, these programs can offer financial leverage in terms of resources and have the potential to grow the medical aesthetics market to new levels. Incentivizing consumers may also prove to increase penetration from single to double digits of consumers seeking out everything from Botox® to breast implants.
The overall mission of loyalty programs is to offer some form of incentive for customers (physicians and clinics) and/or end users (patients or consumers). This ideally reduces the risk of their jumping from one to the next by offering them better value and added perks.
"Loyalty programs can take many shapes and forms, from coupons, vouchers, a percentage back on their total spend or rebate, additional product, to priority access to supplies, products, and services. Some offer 'points,' similar to earning airline miles or hotel points," says Tampa, Fla-based facial plastic surgeon Edward H. Farrior, MD, FACS, president of the American Academy of Facial Plastic and Reconstructive Surgeons (AAFPRS). The challenge is to make the offer compelling enough so that customers will bestow their loyalty on one entity over all the others.
BIGGER BRANDS, GREATER REWARDS
All three of the leading dermal filler and neurotoxin vendors in medical aesthetics are now offering attractive loyalty programs to physician customers, at least in the US market. In addition, skincare brands are getting into the act, and in the near future, as more acquisitions and roll-ups occur, we can expect a wider range of product and service offerings to infiltrate these programs.
The newest company to come to the loyalty program party is Merz Aesthetics, a division of Merz North America that launched "My Merz Select," a loyalty program designed to provide physicians with customized practice benefits, on April 1st of this year.
According to Jim Hartman, vice president and head of US Aesthetics/OTC for Merz North America, "The entire premise of My Merz Select is based on feedback from our physician customers. We are pleased to provide them with a program that is truly responsive to individual practice needs. Unlike many physician loyalty programs, benefits earned through My Merz Select are based solely on volume, not on portfolio pricing or bundling, which allows physicians to purchase the Merz Aesthetics products that meet the needs of their practices."
My Merz Select offers a range of ways for aesthetic practices to receive discounts and rebates. "As our marketplace has evolved, customers like to have choices of products, in how they experience the products, and how they are potentially rewarded for loyalty. We saw this as an opportunity to cut through the clutter by combining transparency and a customer experience that goes beyond pricing," Hartman says.
He continues, "In our research we found that there was a perceived lack of transparency by customers of how much at any moment in time they are paying and how they could get to the next level in terms of rewards back to the practice. Physicians want to see that they are in the driver's seat as much as the company is. So we designed a program that is very transparent so they know exactly what they are paying, and we made it simple for customers and added more flexibility. If you're a platinum-level member for Radiesse®, we are going to give you platinum-level status for Belotero® as well, and across all of our product ranges."
Phase I of My Merz Select includes Radiesse and Belotero, and the Neocutis® loyalty program that will be rolled in mid-2014. Merz also has plans for a Phase II Consumer Loyalty Program that will make its debut later in 2014. "Our goal is to reward patients for staying loyal to our brands and enhancing the link to their physicians. We want to stimulate connectivity between physician and patient, and make it easy for the practice staff to manage it," Hartman says.
July 2013 witnessed the launch of the M2VP Program (Medicis-Mentor Valued Partner Program), a joint physician loyalty program from Valeant Pharmaceuticals and Mentor Worldwide to extend the offerings of Medicis' MVP program, which encompassed the company's nonreimbursed facial aesthetics products, including neurotoxin, fillers, and skincare. M2VP also includes the Mentor® line of breast implant products for the aesthetics market.
"We believe the creation of a combined loyalty program allows both organizations to deliver more value and choice to plastic surgeons operating in an increasingly competitive market," says David J. Wilson, worldwide president, Mentor Worldwide LLC. "By incorporating the best features of other programs, we've created a premier loyalty program that provides product savings and access to the broadest product portfolio in the industry."
The M2VP program allows participating members to earn points, which establish status within the program and can be redeemed for product purchases. "For physicians and for patients, the economics are important. We want to reward loyalty, and we have seen that work across a lot of industries, most notably with airlines.
"Mentor is in a unique position, due to our relationship with Johnson & Johnson®, to bring in other products to the program—for example, Ethicon® suture products, Dermabond®, and biologics," Wilson continues. "It is all about creating points that we have in the program, having those available for additional products, and adding more products over time. We want physicians to understand the value of our collective brands. From a vision standpoint, we want to drive value and great outcomes, so it makes sense to put everything into the program and physicians will decide what they value. We are poised to add significant new products over time."
The M2VP program offers opportunities for volume-based cost savings on the products they use and added incentives to try other products that fall under the powerful Medicis-Mentor-Valeant umbrella. "However, physicians are free to choose what products they purchase to earn rewards. And unlike other programs that only allow tier upgrades once or twice a year, M2VP moves in real time so members can move up throughout the year based on their purchases," Wilson says.
The importance of creating loyalty programs cannot be overstated. "There is no single effort that will pay higher dividends than incorporating loyalty programs into your practice. We participate with every loyalty program that is relevant to our patients, and we go as far as helping them sign on to redeem loyalty points or cash," says Edwin Williams, MD, FACS, Albany facial plastic surgeon. "This is the best way to avoid having to compete on price, since most loyal customers are also the highest spenders and less likely to leave for a small differential in savings."
GETTING SOMETHING BACK
In a pre-2008 fragmented market with fewer big players and many smaller ones, the pressure was not on to offer perks other than garden-variety volume discounts to physicians. But with increasing competition, there has been a sea change in how vendors deal with customers and how practices should handle cosmetic patients today. Everyone likes to be treated in a special way, and wants to gain rewards by being a loyal customer. In fact, it's not only appreciated, but it is expected in some circles.
According to David M. Shafer, MD, a plastic surgeon in New York City, "In my experience, formal loyalty programs can be a double-edged sword because they offer incentives but also limit your choices. For patients, loyalty programs can have great benefits, ranging anywhere from VIP access to appointment times, discounts on products and services, and even invitations to seminars and events to discuss new treatments or try new products.
"For patients that are interested, we participate in these programs to help them earn points and use their discounts," Shafer continues. "However, we are also cognizant of the privacy that patients expect with plastic surgery, so they may not want to send companies their information or to receive emails or direct mailings from the companies that sponsor these programs.
"For physicians," he says, "I see a benefit in these programs as they lead to discount pricing on supplies and products, from which the savings can be passed onto the patient or to gain a greater profit margin enjoyed by the practice. However, these programs are often based on the physician having to purchase a range of products in great quantity, which may limit the practice's budget for products from other companies. Fortunately, in my practice, we are able to keep our pricing reasonable for our patients and pass along savings or promotional incentives as they are offered."
While some may argue that loyalty programs are only suited to large-volume or group practices, with the evolving range of options on the table, the programs offered are fashioned to bring value to all practices by expanding their purchasing power.
CRITICAL SUCCESS FACTORS
When drafting a rewards program for an aesthetics practice, the goals should be to make the offers ethical, valuable, and relevant to patients, and easy to participate in without too many forms to fill out or hoops to jump through. Above all, loyalty programs should not place an undue burden on the administrative or medical staff that will make the rewards hard to facilitate in a timely fashion.
Allergan's popular Brilliant Distinctions® Program rewards consumers with points to redeem toward instant savings on their range of facial aesthetic treatments and products, including BotoxCosmetic, Juvéderm® XC, Latisse®, SkinMedica®, and Vivité® Skin Care.
"At the Few Institute, by far the most popular program has been Brilliant Distinctions by Allergan. Patients, regardless of socioeconomic background, like to get their points because they find it easy to use and redeem. My staff really likes it because the coupons and correspondence is sent directly to the patient, avoiding paperwork on our end," says Chicago plastic surgeon Julius Few, MD.
According to Andrea Dieter, practice administrator at Anson, Edwards & Higgins Plastic Surgery Associates in Las Vegas, "Many of our vendors offer rewards programs of some kind. Allergan's Brilliant Distinctions program is the most developed, in my opinion. They continually evolve and offer many ways for the patient to take advantage of their program. We personally like it because we benefit from all aspects of it, not only for Botoxand filler appointments.
"Because we offer skincare services and retail products such as Latisse, all patients are eligible at some level. Plus, they can shop online and receive points, which is a great idea. The program has certainly helped our patients become more consistent with their treatments, as the call to action is hard to ignore."
Most doctors concur that by making loyalty programs simple to implement and staff-friendly, vendors are far more likely to attract practices to participate.
"One loyalty program is most certainly not the same as another. Companies that have broader portfolios can offer more to the practice in the different types of programs offered. A downside to the programs is the dedication required by the physician and, more importantly, their staff, to make them work. Neither the practice nor patient will benefit if the legwork required by the company is not carried out," says Michael C. Edwards, MD, FACS, president-elect of the American Society for Aesthetic Plastic Surgery and a partner at Anson, Edwards & Higgins Plastic Surgery Associates.
New York Facial Plastic Surgeon Steven Pearlman, MD, FACS, agrees. "Loyalty programs help to build patient loyalty, but your staff has to be on board with it from the beginning because they need to take the time to follow through. We have found that the best way to get patients to sign up for these programs is while they are in the waiting room. You can hand them an iPad to sign up while they are waiting to be seen," he says.
Shafer adds that while loyalty programs may not be right for every practice, "For those willing to take the time to figure out the program, there are definitely rewards to be reaped."
Wendy Lewis is president of Wendy Lewis & Co Ltd, Global Aesthetics Consultancy, www.wendylewisco.com, founder/editor in chief of beautyinthebag.com, and a contributing editor to Plastic Surgery Practice. She can be reached at [email protected].
Original citation for this article: Lewis, W. Loyalty has its rewards: Loyalty programs provide choice, value, and flexibility for aesthetic physicians. Plastic Surgery Practice. 2014 May; 36-39.