By Jay A. Shorr, BA, MBM-C, CAC I-VIII and Gary D. Breslow, MD, FACS
Driving more cosmetic patients to your office is the endpoint of just about every marketing strategy in existence today. Whether it's in the form of advertising through the Internet, radio, television, print, or social media, we are all working under the assumption if more patients show up at your door, you will end up doing more cosmetic procedures as a result.
Unfortunately, this theory does not always hold true. Increasing the number of cosmetic consultations does not always enhance the number of procedures you perform. Instead, it's a mix of qualified, partly qualified, and unqualified patients.
[sidebar float="right" width=250]Zwivel Benefits
Voted PSP's 2015 Entrepreneur of the Year, Zwivel continues to revolutionize the consulting process for patients and cosmetic surgeons.
Doctor Benefits of Using Zwivel
Receive cosmetic consultation requests directly from potential patients
Compliance with HIPPA/HITECH
Connection with potential and established patients through text, email and video chat
Options for targeted advertising
Ability to link Zwivel to practice website or use a private Zwivel widget
Generates qualified patient referrals
Reduction of in-office Q&A consult time
Provides appropriate patients with knowledge
Accessible 24/7
Enhances high-quality patient leads[/sidebar]
Qualified patients are great candidates for cosmetic procedures. They're interested in having a procedure and can afford the cost. It's safe to say these, and only these, patients are the ones you really want coming into your office for a consultation.
Partly Qualified Patients may be great candidates for their desired procedures, but their budget is too low. Even if they are not a great candidate for the procedures they desire, they could be a great candidate for a different, more appropriate procedure. Every cosmetic doctor experiences this — a patient comes in for a consultation wanting a breast augmentation because her friend looks great after having one, but she really needs a breast augmentation and a breast lift. Another example is a patient who wants liposuction of the abdomen but really needs a tummy tuck. These are the patients you want coming in for a full consultation only if they understand which procedures are appropriate and how much they cost. Otherwise, it just ends up wasting your time and their time.
Disqualified Patients are those who are not right for any cosmetic procedure. These include patients with an excessive BMI (body mass index) who heard about liposuction or a tummy tuck and want to come in for a consultation. This mismatch will undoubtedly result in a waste of time for both of you.
The basic problem with the current situation is that you don't know which category each patient fits into until after they come in for the consultation. If they are not qualified, you likely just wasted an hour. The answer lies in the newest prescreening technology Zwivel.
Zwivel enables cosmetic patients and cosmetic doctors to interact with each other online to initiate the cosmetic consultation process prior to a full, in-office consultation. Through Zwivel's easy-to-use, online platform, cosmetic patients can begin their consultation with cosmetic doctors online from a computer or smartphone. During this time, patients can indicate concerns, procedures of interest, budget and timeframe, upload photos, and even record a video telling the doctors about themselves and the procedure(s) they desire. The practice can then reply with their opinions, estimated fees, and their own video.
Now, when a patient books the in-person consult, they are already armed with the majority of the information that typically takes a patient from partially qualified to qualified. The entire process is completely private and secure, HIPAA-compliant, and one-to-one between each patient and each doctor.
Time is one of the biggest commodities you have. Time is money, so you need to use it wisely, and not wasting time with unqualified prospects will become one of your biggest assets.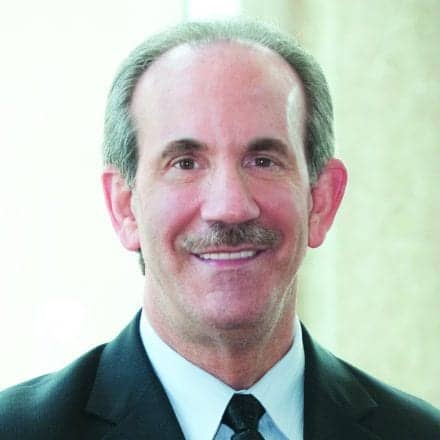 Jay A. Shorr, BA, MBM-C, CAC I-VIII, is the founder and managing partner of The Best Medical Business Solutions, based in Fort Lauderdale and Orlando, Fla. Reach Jay at jayshorr@thebestmbs.com.