SMART PRACTICES
Social Comes of Age in 2014
7 savvy social media predictions
By Wendy Lewis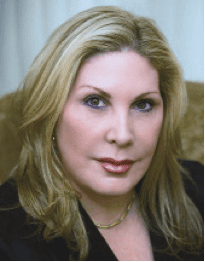 It seems like there is always a new social platform emerging out of nowhere that everyone says you have to be on. With an already overworked staff, only so many hours in the workweek, and a limited budget, it's hard to know where to commit your resources.
And 2014 is sure to shake up the playing field even further. While I don't have a crystal ball, here are my predictions for the social media of the future (compiled with a little help from the masters at Mashable, HubSpot, and Wildfire Google).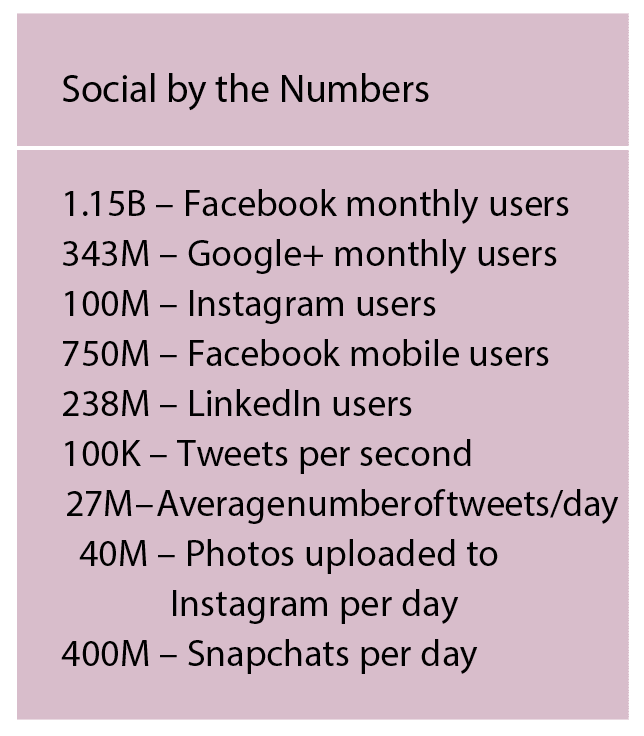 1) SOCIAL GOES MAINSTREAM
Social is so powerful that it has evolved as a mandatory component of every brand and business's marketing plan. It is no longer an optional spend; it is now a necessity. Integrating social media with every other aspect of your marketing, lead generation, and publicity has proven to be a sound investment in your practice's future. Instead of having your receptionist dabble at posting on Facebook or tweeting once in a while, it will be necessary to enlist the capabilities of an experienced social strategist.
2) ALL HAIL THE POWER OF GOOGLE+
Google+ is flexing its muscles as an arm of Google's overall search algorithm. It is no longer reasonable to dismiss this platform. Google rules the world online, and its extension into social will have legs. Google+ offers benefits that simply cannot be gained from other social platforms. Since its integration with Google search, Google+ is becoming a valuable marketing resource. It has already introduced local search, and we can expect more category busters to come from Google in the near future.
3) VIDEO WILL ROCK YOUR WORLD
Video content is becoming more powerful than text-based content. As new platforms emerge and gain market share, visual content will increasingly become a critical piece of any solid content strategy. We have gone from YouTube videos to brief 3-minute-long videos, but the next big trend is the micro video. Twitter's Vine allows 6-second videos that are hot among Millennials, who are easily distracted by anything that requires more mental commitment.
Facebook's Instagram now offers a video sharing feature that allows 3- to 15-second videos, and it is gaining traction. The trend is to create and share this kind of video content right from your iPhone or Android. Microvideos are easy to watch and simple to share on "thumb-friendly" mobile devices. The ultimate short-attention-span platform is Snapchat, which is basically a real-time picture-sharing platform. Snapchat allows you to control how long your message can be viewed.
4) A PICTURE SAYS 140 CHARACTERS
Other image-based social media sites like SlideShare, Tumblr, Path, and Mobli will continue to grow, and businesses will need to become more mindful about the "sharability" factor of photos on their websites and blogs in order to derive significant benefit from their social media content marketing efforts.
Another picture-driven platform, Pinterest, is making great strides as an important part of retailers' and brands' sales strategies. Pinterest will see growth in the business world, and steps are being taken to test promoted pins. In 2014, we can expect to see more Pinterest and Instagram advertising platforms. Already, we are seeing exclusive product sales and launches from beauty brands on Pinterest, and we can expect to see the same on Instagram.
5) LINKEDIN IS THE B2B GROWTH PLATFORM
Still holding steady as the No 1 social networking site for professionals, LinkedIn has become a mainstay for working professionals. It will continue to gain momentum among business professionals. Company pages, networking groups, and the new influencers program continue to boost the popularity of LinkedIn among professionals seeking job opportunities or consulting gigs, or looking to gain insight into a particular industry. LinkedIn has positioned itself as one of the largest sources of content creation and curation for professionals. In 2014, LinkedIn will also be pushing a new selection of mobile apps to attract users on the go.
6) MOBILE CUSTOMERS RULE
According to market research firm International Data Corporation (IDC), worldwide revenues for PCs will decline by 6% in 2014, but mobile devices will continue to soar. More and more people are connected to their devices, and a high percentage of us border on addiction. Our iPhones and Androids are becoming increasingly smaller, yet more computer-like in their functionality.
For some of us, especially road warriors, they have just about replaced tablets and laptops. But there is still a gap between how users interact with one another when they are on a desktop versus when they are on a mobile device. Mobile users give shorter replies or no reply when they are in transit. It is not the same as someone sitting at a desk who can respond in more detail, but innovative technology will continue to make us more mobile.
7) DATA MINING WILL DOMINATE
In the past, listening to customer feedback involved expensive, time-consuming, and low-participation surveys. But social media is about conversations among friends and broadcasting that information freely. Companies will be managing social media as a team while connecting data sources into a single dashboard,
such as HootSuite and others.
As analytics become more sophisticated, they will be able to provide a deeper dive compiled into a single social media snapshot. We will be able to do more than just say how many Twitter followers or Facebook fans were gained. It will become increasing important to know who those followers are, what they are saying about your brand, and how we can improve the customer experience to meet their demands. It will become easier to analyze the demographics of your social reach.
Klout measures your influence across a range of platforms based on how many people interact with your posts. Topsy Labs Inc, a data-analytics platform, was just purchased by Apple for $200M, so it will be able to spot trends in real time as they emerge on Twitter.
The big picture is that social is here to stay. The key benefits lie in analytics as well as brand awareness. To measure the results of social purely with numbers is to overlook the collateral benefits of playing in this space. We all know that social is a factor in the search engine ranking algorithm, but that is just the beginning. Social enhances company branding and word-of-mouth exposure, and has the ability to effectively increase customer loyalty and trust. Through an integrated marketing program, social can also vastly improve audience reach and influence.
While most business owners are aware of the necessity of having a social media strategy, 2014 will be the year where a majority will finally understand the necessity to commit the necessary time and resources to their social media efforts.
Wendy Lewis is president of Wendy Lewis & Co Ltd, Global Aesthetics Consultancy, founder/editor in chief of beautyinthebag.com, and a contributing editor to Plastic Surgery Practice. She can be reached at [email protected].
Original citation for this article: Lewis, W. Social comes of age in 2014, Plastic Surgery Practice. 2014; January: 18