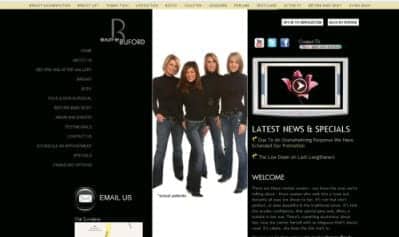 With a seemingly endless supply of new procedures and products along with growing demand, the field of cosmetic surgery has changed dramatically over time. Lately, we have seen an influx of practitioners from all corners of the medical universe. This influx has come with increasing competition among practitioners and the creation of a new age in practice marketing.
This new paradigm is completely different from what we were taught in residency, with the old rules seemingly thrown by the wayside. The traditional act of hanging a shingle and waiting for new clients is no longer effective and has been replaced by a more proactive model. Today's client is savvy, educated, and knows what she wants. And more important, she knows where to look for information. When she finally moves forward with your practice, she will ultimately share her experience (both good and bad) with anyone who will listen.
With the resources of the Internet handy to almost all consumers, when she now talks to her friends and associates literally thousands of other women and other potential clients may also be listening. It is now critical that an online presence be a foundation for any aesthetic practice that wants not only to survive but also to thrive. Without it, you are dead in the water.
These are exciting times, and there is tremendous potential if you know how to use the right tools and how to use them wisely. To better understand how to succeed, the first question to answer is, what about social media?
WHAT IS SOCIAL MEDIA?
Wikipedia defines it as "media for social interaction, using highly accessible and scalable communication techniques." A discussion of social media, as a phenomenon, has its roots in Web 2.0, an online platform in which users engage dynamically to create dialogue and content to build out an online space. Previous communities of online Web sites positioned the reader to merely review and absorb preformatted and static information.
In an similar way, social media is distinct from traditional media, such as newspapers, television, film, and radio. Social media includes disparate (but often interlinked) resources—forums, blogs, Wiki's, podcasts, photographs/pictures, video, and social bookmarking.
The power of social media lies within the ability of any engaged person to generate and shape opinions; to interact with others to create ever-changing virtual communities.
Social media is often defined and differentiated from traditional media using the following properties:
Reach;
Accessibility;
Usability;
Recency; and
Permanence.
To understand how to fully harness this new social force, we first need to look at each term.
Reach is one of the primary attributes of social media, and it speaks to the near-limitless ability to broadcast a message, opinion, or statement across a global platform. This factor allows us to literally shatter the glass ceiling of traditional media, which is often limited to either local or regional influence. What you say—good or bad—online can literally be read by anyone afforded Internet access.
Accessibility is an important distinguishing factor. Social media is free or costs very little. Unlike, say, a magazine or newspaper, which must be bought, reach is substantially greater with social media because nearly everyone can access it.
Usability refers to the ease of interacting with and creating social media. Whereas most people may not have the capacity to create a magazine or newspaper, nearly everyone can put in their proverbial two cents and broadcast their message via social media with little to no training.
Whereas traditional media is often plagued with the time element (by the time it's printed, it's out of date), social media displays recency. A message sent using social media can literally be broadcast in real time and responded to in real time, so it is always fresh and constantly changing.
Permanence refers to a quality of social media in that the message (no matter when and where it was written) can be altered by comments or editing. This is remarkably unlike the traditional static message, which, once printed, will always be the same. This attribute is especially pertinent in the world of aesthetic medicine, in which changes and tweaks are continually being made to both our products and procedures. Educating potential clients to the meaning of these changes can mean the difference between busy, ringing phones and the sound of crickets.
The crux of social media is that it is easy to use, readily available, inexpensive, and generally accessible to all. Over the last few years, it is surprising that social media has not been widely adopted for marketing aesthetic medical practices. As with any medium, though, social media has advantages and disadvantages that must be clearly understood before you use it to help you grow your aesthetic practice.
In my private practice, social media has become an integral part of my personal branding and marketing efforts. Since integrating it into my armamentarium a few years back, I have learned a great deal about what to do and, potentially more important, what not to do. My goal is to share a few key concepts with you that are guaranteed to build your practice, along with a few that may potentially keep you out of trouble along the way.
TOP 10 SOCIAL MEDIA KEYS TO SUCCESS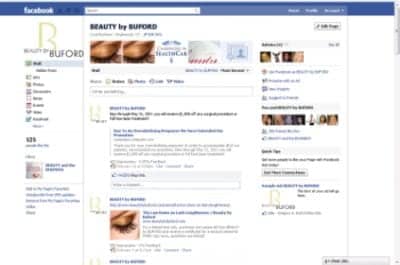 The most important first step you can take is to clearly define your target audience. Know who she is, how old she is, where she lives, what she likes/does not like, and what she is looking for. Knowing this, you can create a community that will appeal to her and will engage her.
Next, engage her. Never sell to your audience. Identify their problem and offer a solution. The quickest way to sink your social media efforts is to be pushy and to look like a salesperson. Social media is not intended for sales. Social media provides a platform for education, upon which you can position yourself as an informational resource for potential clients and ultimately gain exposure as an authority within your respective area.
One of the most powerful ways you can utilize social media is through the creation of informative campaigns. By consistently addressing specific topics and adding value to the reader's time (you must educate them), over time your readers will position you as a resource or possible expert in this area.
Be careful. If you are not really an expert and do not know your topic, there is tremendous potential for this approach to backfire. Keep in mind that many of your readers are knowledgeable and may be well-informed in your subject area. If you post information that is not credible or simply false, rest assured that they will not only call you out but will let everyone else know they disagree with you there and possibly on other social media sites.
If you are knowledgeable and a reader posts a challenge to your information, consider it an opportunity to educate not only that person but your other readers, as well. This applies very importantly to "reputation sites," where patients have the ability to rank you on a number of predetermined qualities. When you receive a negative ranking, address the concern (if it is reasonable) and provide an explanation from your point of view. When executed in the correct manner, this educational spin can actually be a great way to demonstrate that you really do care and that you are trying to create the best experience and attain the most optimal results for all of your clients.
Create a dialogue. The intent of social media is that it is a proactive resource for open dialogue among two or more people. You may have noticed that I said two and not one. This is important. Your static Web site is a one-way projection of content that you wrote, and it has no built-in possibility of response from the reader. Social media behaves exactly the opposite, and is designed to encourage open discussion and stimulate feedback. The most productive and well-read blogs will stimulate the reader to respond. If your reader doesn't care enough to comment, they are either completely blown away by your incredible knowledge and expertise (not likely) or they are simply not stimulated enough to react.
Be specific in your posts, and limit your comments to one area of focus. The more targeted your conversations, the more likely your readers will respond and stay on topic. Addressing broad topics will either stimulate very little to no dialogue or produce responses that are all over the board, effectively preventing you from putting forth your message
Create a community. Readers must feel welcomed and that what you express is relevant to their situation. If your topic or choice of language is directed at a specific, chosen target audience, you are more likely to stimulate conversation and produce a growing, dynamic community over time.
Create content, but leave the implementation to someone else. I am, day in and day out, way too busy operating and seeing patients to chat continuously on Twitter or post comments on Facebook. Although social media is an excellent means for getting the word out, if you are constantly present online and your clients see that you have all this time on your hands, then it sends the message (loud and clear) that you're simply not very busy. Guide the process and write the copy, but whatever you do, make it clear that someone else is posting for you.
Post frequently. The magic of social media is the ability to constantly update your message and create a dynamic educational (and promotional) platform for your clients. However, the message must be fresh and the content must be kept current. If you are using social media as an SEO tool, then it is even more important to do this since Google places a high value on fresh content.
Link your social media together (for example, blog, Facebook, and Twitter), and follow a plan. You would be surprised how many people simply start typing and hope that their efforts will somehow yield more eyeballs on their sites. Know what you are doing from the start, and have a well-orchestrated outline of why you are doing what you are doing, as well as how much time you will be spending on each individual component.
Finally, keep your nose clean and adhere to HIPAA guidelines. Never, ever share patient information online. Be careful that what you do/say online cannot be construed as dispensing medical advice. This last point is a tricky one, and is one that could potentially land you in hot water with state Medical Boards—especially if the person on the other end is typing back to you from a state in which you are not licensed.
When you understand how to use social media, it can be an enjoyable way to market and grow your practice. When used effectively, there are many social media tools that allow you to measure how many people are using each specific medium, how long they stayed, and other pages they visited along the way. By using these tools, you can gauge how productive a campaign really is and where to go next.

On The Web!
See also "Developing a Proper Facebook Presence for Your Practice" by Erica Verner in the September 2010 issue of PSP .
CONCLUSION
The aesthetic medicine consumer is forever changing. She is savvy, educated, opinionated, and worldly. If you treat her right, she will help you grow your practice in ways that you never imagined. Treat her poorly, and she will put you into early retirement. Your reputation is only as good as the last patient that you treat, and the consistent management of your brand and image relies not only on surgical outcomes but also on customer perception. First and foremost, attain good outcomes. From there, manage perception as best as possible and keep the customer in mind at all times. She will thank you for it.
---
Gregory A. Buford, MD, FACS, completed residencies in both General Surgery and Plastic & Reconstructive Surgery at the Cleveland Clinic Foundation; is a graduate of the Baker/Stuzin/Baker Cosmetic Surgery Fellowship in Miami; and holds degrees from the Georgetown University School of Medicine and the University of California, San Diego. He can be reached at (303) 747-6719.