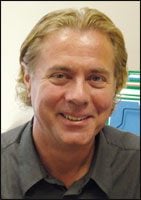 Jeffrey Frentzen
How can a surgeon tarnish an exemplary career with a singular stroke of his pen? If that surgeon is Lazar J. Greenfield, MD, FACS, then as editor of the journal The Surgery News he would write what he considers to be a tongue-in-cheek opinion piece about a recent piece of scientific research. A widely circulated op-ed in The New York Times has called attention to Greenfield and his editorial. Greenfield finds himself embroiled in controversy that, according to the newspaper of record, "has divided the largest professional organization of surgeons in the country and raised questions about the current leadership and its attitudes toward women and gay and lesbian members."
Sexist and homophobic? Greenfield, an emeritus professor of surgery at the University of Michigan School of Medicine and president-elect of the American College of Surgeons (ACS), is a well-known inventor and acknowledged outstanding surgeon and instructor. He is also known for being a cheerleader for increasing the number of females in surgical disciplines.
However, what he composed for The Surgery News is, as one pundit noted, utterly clueless and tone deaf. The editorial discusses the mood-enhancing effects of semen on women, using references to the mating behaviors of fruit flies and citing studies on the menstrual cycles of heterosexual and lesbian women who live together. He cites research about how female college students who had been exposed to semen were less depressed than their peers who had not. Greenfield concludes, "So there's a deeper bond between men and women than St. Valentine would have suspected, and now we know there's a better gift for that day than chocolates."
His column was taken by some as an endorsement of sex without condoms, an accusation that even Greenfield later admitted was a legitimate gripe—though not on his mind when he wrote the piece.
Some media pundits cried sexist pig. The Times went after the culture at the ACS, arguing that there really is a generation gap between the "old guard" and the new generations of surgeons coming up through the ranks.
Although many surgeons have remained quiet on Greenfield, some have excused the editorial's lame humor but supported Greenfield's use of scientific research to make his (presumably equally lame) points. Others were quite critical. The writer of the piece on The Times' site, a woman, pointed out that five of 22 of the ACS governing board and 10% of ACS membership are female.
Three important blogs—the Times blog, The Well; Buckeye Surgeon; and Retraction Watch—were central social media in the debate. My overall take on the blogo-reaction is that most establishment physicians were at least sympathetic to Greenfield's plight, but many younger physicians took offense to the article. Most of the female responders quickly recognized not only sexism but sycophancy—the latter in the form of commentators excusing Greenfield altogether and/or flat-out denying sexism exists in the Society.
Greenfield responded to the sideshow around him in a conciliatory letter to the Detroit Free Press, in which he stood by the scientific research cited in his editorial but still considered what he wrote to be a lighthearted romp. The implications of Greenfield's editorial are greater than the piece itself, though, even if the author does not acknowledge it.
What interests me most about this event is the response of the establishment organizations. The Surgery News was very quick to pull the offending article from its Web site. The ACS forced Greenfield's resignation on the day he was to become president of the 75,000-member national surgeons group. This might be overkill.
Among the reaction from consumers, commentators, former colleagues of Greenfield, current and former surgeons (including a good representation by plastic surgeons), and medical professionals, it seems that the "old guard" is alive and well, but at least in terms of social consciousness it is being eclipsed by a younger guard.
SOLIDIFYING YOUR TIES
How familiar are you with the issues surrounding sexism? Have you ever been the subject of a discrimination complaint or lawsuit in which sexual harassment was a key component of the case? What have you done to raise the level of understanding about these and related issues among staff and colleagues? In your inner circle, how would you rate your own sensitivity toward women (and any minority)? How would those in your inner circle—including family and staff—rate you?
The trap that Greenfield fell into is also a marketing nightmare scenario for any practice. Greenfield is still active in medical circles, and so would you want to be even if you did become caught up in a public scandal or controversy? What plan do you have in place to deal with such a "nightmare scenario"? Maybe it's time to think of one.