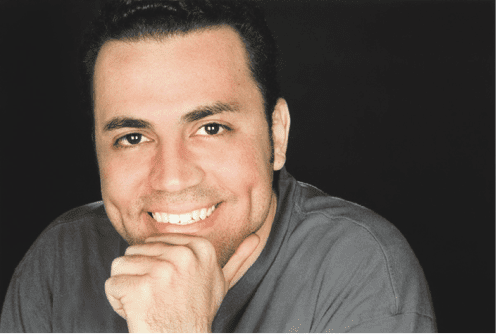 Mark Youssef, MD
By Dorene Kaplan
Ask Santa Monica, Calif, cosmetic surgeon Mark Youssef, MD, if he sees any distinctive trends in cosmetic surgery, and he gives a definitive thumbs-up.
"We are seeing an increase in Hispanic patients, an increase in male patients, and we are getting more and more requests for buttocks augmentation. In fact, butt lifts are up 200% in my practice," says the medical director and founder of YOUnique Cosmetic Surgery.
Lip augmentation is on the rise as well, Dr Youssef reports, as are requests for smaller breast implants. "Patients want a more natural look," he says. There is also a trend for less dramatic rhinoplasty. "Ultimately, patients want to maintain their ethnic identity. They want a look that corresponds with their heritage."
Working just steps from the Pacific Ocean in Santa Monica, Calif, Dr Youssef is a board-certified cosmetic surgeon who specializes in surgical enhancement of the face and body as well as minimally invasive cosmetic procedures. His practice focuses on breast augmentation, tummy tucks, eyelid surgery, rhinoplasty, and facelifts.
More than 10,000 Patients Injected
Treating thousands of patients from across Southern California, Dr Youssef views cosmetic surgery as a surgical art, not just a job. "I enjoy the satisfaction of seeing that special smile on a patient's face. I'm always honored when patients trust their face and body to me," he says.
For patients with active lifestyles and limited time for recovery, Dr Youssef's most-requested noninvasive cosmetic procedures include laser skin rejuvenation, Botox®, facial fillers, chemical peels, and varicose vein treatments, as well as nonsurgical face and body lifts. To date, he has injected more than 10,000 patients.
Some of the most popular surgical cosmetic procedures that Dr Youssef performs include laser liposculpture, liposuction, rhinoplasty, trans-umbilical breast augmentation, tummy tuck, eyelid surgery, and stem cell rejuvenation procedures.
Patients Are Extended Family
Integral to the success of a surgical or noninvasive treatment is patient comfort and knowledge about the procedure. Dr Youssef relies on his team of 12 to make sure patients are well taken care of, including preop and postop care. The staff is available to answer all questions and make sure that patients feel comfortable before and after their procedure. "I am very proud of how the YOUnique Cosmetic Surgery staff works as a team to make sure that our patients are happy with their results and have the best experience," Dr Youssef says. "We pride ourselves on the highest quality of patient care and customer service. We want all of our patients to feel like family."
Media Savvy
At his office, Dr Youssef offers the latest techniques and cutting-edge technology. Working with media, he is sought-after as an expert in the field of cosmetic surgery, appearing frequently on television programs like The Doctors, Access Hollywood, The New You, and T52 Telemundo News. Nominated in Trademark Who's Who 2012 edition, he also has been quoted in Star Magazine, Savoir Magazine, and InTouch Weekly. When appearing in the media, Dr Youssef is often asked to discuss the latest cosmetic enhancement trends and technologies, such as laser treatment for varicose veins and cutting-edge skin-rejuvenation procedures. He also has demonstrated his skills by performing cosmetic procedures on many of our most popular television shows.
Sharing Expertise
As a certified trainer and speaker, Dr Youssef travels internationally to share his expertise and knowledge with other physicians, teaching them how to perfect the latest techniques in cosmetic surgery and achieve natural, youthful results. He has published numerous articles in national and international scientific journals, and has trained and mentored hundreds of physicians worldwide.
"I love collaborating with other colleagues in my specialty. I always look forward to sharing information and promoting the advancement of cosmetic surgery with my fellow surgeons," Dr Youssef says.
A board-certified Diplomate of the American Board of Cosmetic Surgery, Dr Youssef's background has prepared him well for his role as physician, trainer, and speaker. He graduated with honors from the School of Medicine at the University of California, Irvine. He completed his residency and training at Kaiser Permanente Los Angeles Medical Center, where he went on to become a staff physician. Currently, he is an active member of the American Society of Laser Medicine and Surgery, the American Academy of Cosmetic Surgery, the American Society of Cosmetic Breast Surgery, and the American Medical Association. Also, he is a faculty member of the American Academy of Aesthetic Medicine.
Dr Youssef sees a bright future for cosmetic surgery, and plans to continue to integrate the newest technologies into his practice and offer his patients the best possible results.
---
Mark Youssef, MD
YOUnique Cosmetic Surgery
1551 Ocean Ave, Suite #200
Santa Monica, CA 90401
(310) 434-0044
www.youniquecosmeticsurgery.com