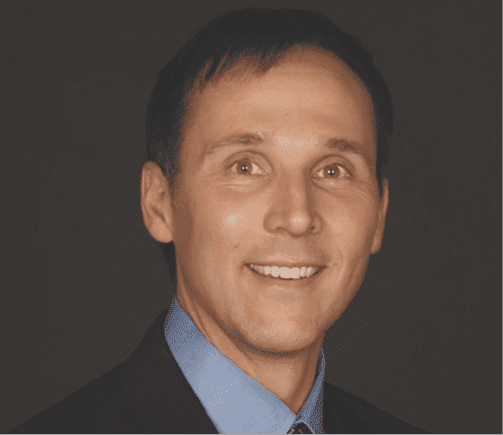 Michael Kluska, DO, FAACS, FACOS
By William E. Payton
Board-certified in both plastic and reconstructive and general surgery, Michael Kluska, DO, FAACS, FACOS, completed his internship and general surgery residency at the Cleveland Clinic Health System. A Fellow of the American Academy of Cosmetic Surgery (AACS), where he also sits on the Board of Trustees, Kluska is also a member of the American College of Osteopathic Surgery, the American Osteopathic Association, and other prominent organizations.
Kluska's idea of plastic surgery has always extended beyond providing the basic scientific standard of medicine; he recognized long ago that plastic and cosmetic surgery are much more than that. He firmly believes that every individual is a unique work of art and that plastic surgery requires a delicate balance of science and artistry. In addition to his medical training and board certifications, Kluska received a BA in art from Washington & Jefferson College.
"I received my undergraduate degree in art, and enjoy working with my hands," he says. "I particularly enjoy painting with watercolors and sculpting."
According to Kluska, creating a work of art is a concept that is directly applicable to the world of cosmetic surgery, for he believes every individual is a unique work of art. The soft tones in watercolors combined with his naturalist style, coupled with his love of sculpting to create pleasing shapes, translates daily at his practice in Greensburg, Pa. Kluska's training and experience have provided him the skills, artistic eye, and ability to recognize the body as an integrated whole; therefore fulfilling his mission of creating "art in motion."
"I've always been intrigued by surgery, and I am passionate about plastic surgery in particular," he says. "It combines science and art, and creates or enhances something that moves and changes. I find it truly inspiring."
Plastic surgery motivates him to see the results of his surgical efforts on the outside. "In most surgical fields, everything happens inside the body; and when it's done, in most cases, there aren't external signs of the changes," he says. "But with plastic surgery, there are external changes which provide the patient and the surgeon with instant visual gratification."
The Patient Approach
Kluska and his staff strive to treat each and every patient like family. "I will not recommend any procedure or perform any service that I would not do for a member of my own family," he says. He works hard to develop a rapport with each individual. "We have to connect and trust one another if we're going to achieve the desired results," he explains. Moreover, he says, the importance of the physician-patient relationship is a crucial part of this process. Taking the time to get to know his patients, as well as their needs and how to best communicate with them, provides the opportunity to achieve the optimum results, he adds.
Kluska's background in osteopathic medicine and his artistic eye help him look at each patient as a whole. "A new patient may come in wanting a certain size breast augmentation, but I encourage each person to consider the overall picture," he explains. "We have to match the proportionate breast size to her complete figure—everything from shoulders to waist, from chest to hips. Balance is the key."
The Center for Plastic & Cosmetic Surgery
Kluska has practiced out of his Western Pennsylvania center for more than 12 years, and offers an all-encompassing range of aesthetic services at his AAAHC-accredited, 7,000-square-foot, "state-of-the-art" facility. These include a full medspa and hair and nail salon; noninvasive procedures, such as injectables; as well as plastic and cosmetic surgery. Although he performs all types of plastic and reconstructive surgery, Kluska is highly recognized for his cosmetic procedures of the breast, body, and face.
The Center for Plastic & Cosmetic Surgery has evolved and changed over the last couple of years, adapting to the economy and the needs of patients.
Kluska believes in natural, more subtle results. "Patient demand has changed," he says. "Today's patient needs a more natural look with less downtime in order to keep up with the demands of everyday life, including work and family." At the Center, Kluska and his staff listen to the patient and try to customize treatments based on the patient's individual needs.
In the end, it comes down to providing top-notch care to his patients. As Kluska explains, "We are invested in our patients' well-being, so we make every effort to accommodate their needs."
---
Michael Kluska, DO, FAACS, FACOS
The Center for Plastic & Cosmetic Surgery
The Center Spa & Salon
410 Pellis Rd, Suites 2A & 2B
Greensburg, PA 15601
(724) 836-0400
www.cosmeticcontours.com