Arm lifts increased by a whopping 4,378% in the last decade, a trend likely fueled by sleeveless fashions for women and a First Lady with incredibly toned guns.
In 2000, more than 300 women got upper arm lift procedures. Last year, more than 15,000 did,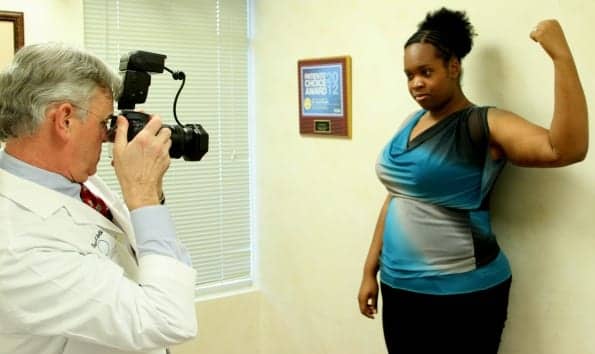 according to the latest's statistics from the American Society of Plastic Surgeons (ASPS).
The group conducted an online poll to find out what was behind the jump. The poll of more than 1,200 women aged 18 and older found that women are paying closer attention to the arms of female celebrities. First lady Michelle Obama topped the list of admired arms with 31% of the votes, followed closely by actress Jennifer Aniston who scored 29%.
Other arm role models include actresses Jessica Biel, Demi Moore, and daytime TV talk show host Kelly Ripa.
"I think we are always affected by the people that we see consistently, either on the big screen or on TV," says ASPS Public Education Committee Chair David Reath, MD, based in Knoxville, Tenn. "We see them and think, 'Yeah, I'd like to look like that.' "