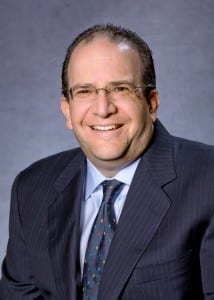 CHICAGO —New York City plastic surgeon Scot Bradley Glasberg, MD, is the new president of the American Society of Plastic Surgeons (ASPS).
Dr Glasberg, also an attending staff member at Lenox Hill and Manhattan Eye, Ear and Throat Hospitals, took office at Plastic Surgery The Meeting in Chicago and will serve for 1 year.
"Over the next year, I will lead ASPS in its ongoing effort to inform the public about the breadth of procedures in plastic surgery, as well as the overwhelming importance in seeking a board-certified plastic surgeon," Glasberg says. "Plastic surgery is not just about enhancing aesthetics, it is also about rebuilding people's lives."
Prior to assuming the role of ASPS president, Glasberg served as the president elect, the vice president of advocacy and health policy, and as the vice president of finance on the executive committee and board of directors of the ASPS. He has also served as chair of the ASPS Government Affairs Council, Council of State Affairs and Political Action Committee (PlastyPAC).
Vedder Named President of the PSF
Nicholas B. Vedder, MD, chief of plastic surgery and vice chair, Department of Surgery, at the University of Washington, Seattle, is the new president of The Plastic Surgery Foundation (The PSF). He took office at Plastic Surgery The Meeting and will serve for 1 year.
"Improving patients' lives is at the heart of everything we do, and over the next year, I will work to enhance collaboration among plastic surgeons to advance the research that leads to better patient care and patient outcomes," Vedder says. "Since plastic surgery is constantly evolving to meet the goals of our patients, it is absolutely critical that the ASPS board-certified plastic surgeons are contributing to and learning about the research that strengthens the future of our specialty. The future of plastic surgery is defined by innovation. By contributing to and engaging with the PSF, members are contributing to the future of their specialty."