By Denise Mann
Warren B. Seiler III, MD, discusses his ever-expanding cosmetic laser arsenal.
When he discusses his cosmetic laser collection, Warren B. Seiler III, MD, lights up.
As it stands, he owns nine, and is looking to purchase another two lasers in the near future. Seiler is the executive director of the American Board of Laser Surgery and the owner and director of Seiler Skin Cosmetic Laser Center in Birmingham, Alabama.
Plastic Surgery Practice sat down with Seiler to find out more about his practice, his lasers, and why his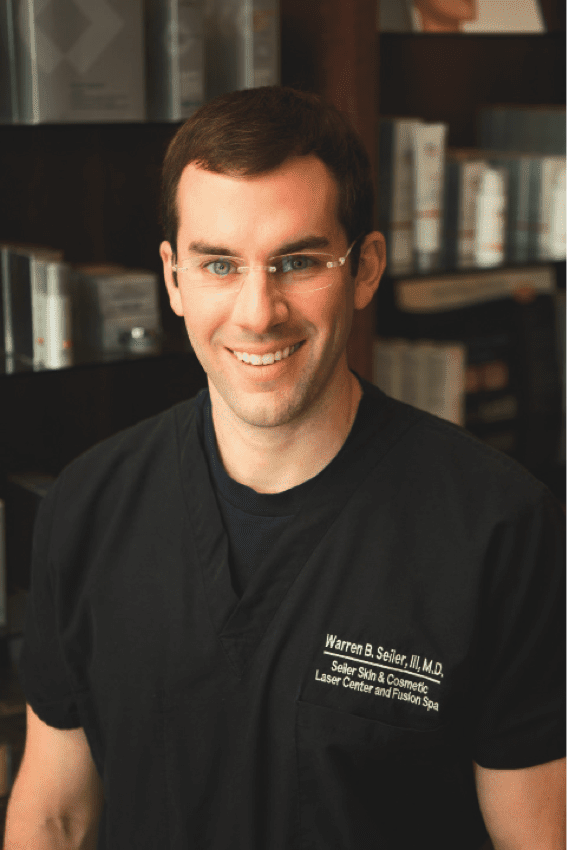 staff call him "the bird."
1) Procedure you perform most often?
Although cosmetic laser is my love, I actually perform Botox more often than any other single procedure. On an average week, I will see 20 to 30 patients for Botox. All of the laser procedures are about even, but Intense Pulsed Light (IPL) is probably the most common.
2) Procedure you perform least often?
Laser spider vein treatments. I will treat very small telangiectasias, but I refer most vascular work to a vascular group in town.
3) Favorite procedure?
Fractional and fully ablative CO2 procedures are my favorite to perform. The procedures are great, and so are the results.
4) Anything else?
I love Botox because it is pretty quick to perform. The Liquid Facelift with Botox and Juvéderm takes a while to properly perform, but it is amazing the difference you can make in a face if you really take your time and inject small amounts of product in multiple different areas to re-create the "upside-down triangle of youth."
5) Healthiest habit?
I eat healthy and usually eat small, frequent meals. I work long hours but still make it to the gym a couple of times per week, and my wife and I have started to play tennis together. (His wife, Jill, is also his business partner.)
6) Nickname around the office?
My staff call me the "bird" because I am known to eat all day.
7) Least healthiest habit?
I have a sweet tooth, but I try to control it!
8) Professional mantra?
It's not "vanity," it's "beauty continuation."
9) Tool or technology you couldn't or wouldn't want to practice without?
Really all of my lasers! Oh, yeah, and my cell phone!
10) Charity of record?
Although I am involved in a number of charities, my favorite is the Exceptional Foundation in Homewood, Birmingham, Alabama. It's a nonprofit organization dedicated to serving mentally and physically challenged individuals by offering social and recreational objectives. For example, there is an annual "Homewood Chili Cook-off," which usually has a band and some of the members get up and sing. It's a blast! n
Denise Mann is the editor of Plastic Surgery Practice. She can be reached at [email protected]