The US Food and Drug Administration (FDA) has granted marketing clearance to InMode Aesthetic Solutions' new applicator, BodyFX, for body contouring and temporary cellulite reduction.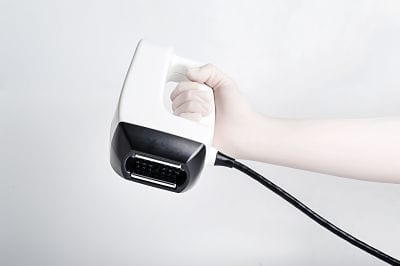 BodyFX helps temporarily reduce the appearance of cellulite via vacuum suction, radio frequency energy, and high-efficiency pulses. According to clinical trials, there is a 100% response rate, and the average patient showed a 68% improvement in cellulite and an average circumferential reduction of 3.58 cm. The technology can be used to treat the buttocks, abdomen, flanks, and thighs.
The new platform introduces upgraded features to reduce the number of treatments needed while increasing efficacy and safety, including temperature monitoring, smart controls with automatic cut-offs, and a vacuum suction that address deeper layers of fat tissue.
BodyFX has already received marketing approval in Canada, Europe, Australia, and areas of Asia for the temporary reduction of cellulite. The new clearance also includes treatment to relieve minor muscle aches and pains, and to temporarily boost blood circulation.
The device is the latest to join the InMode family. Learn more at www.inmodemd.com.