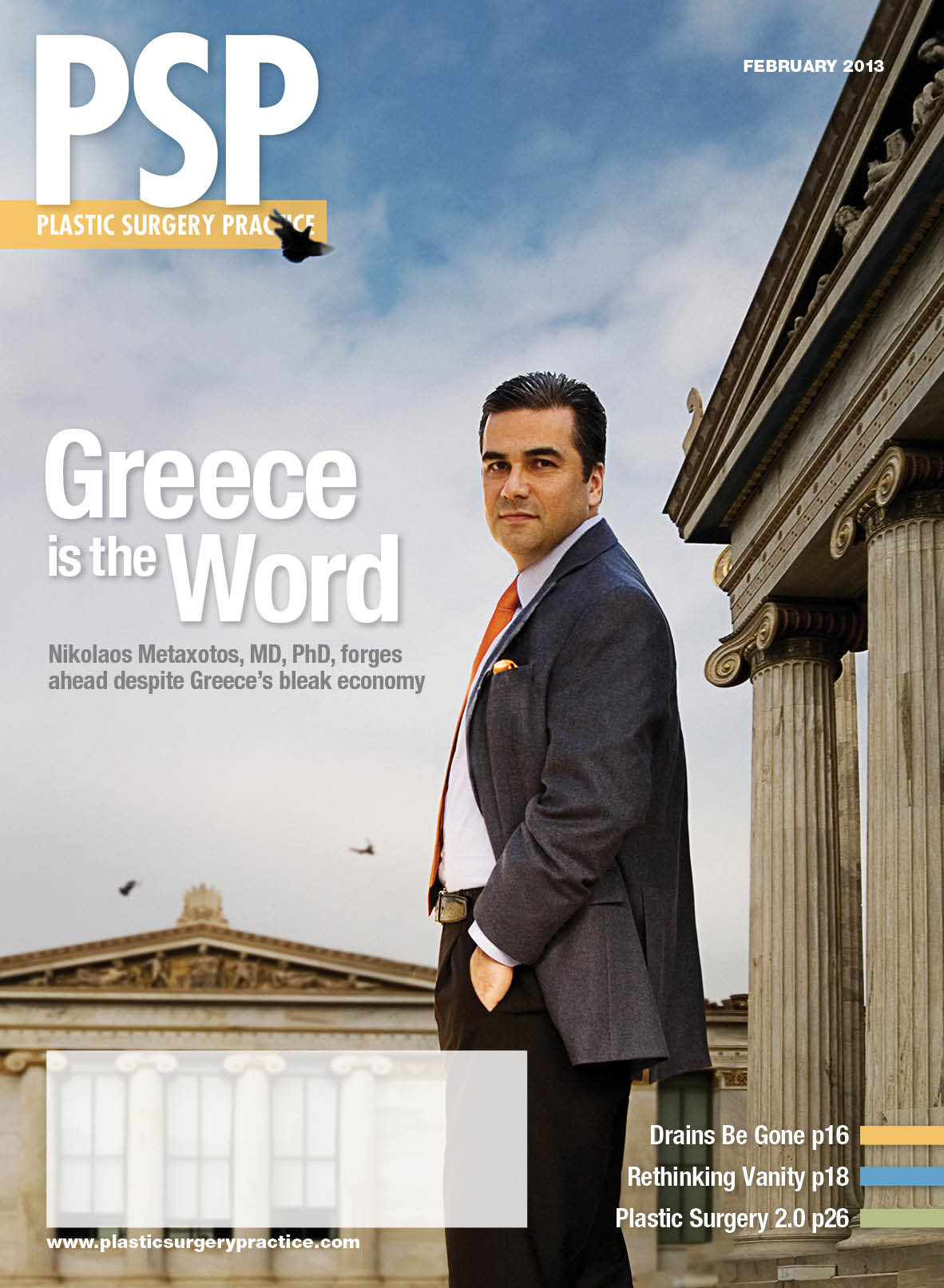 February 2013 PSP Table of Contents
FROM THE EDITOR
By Denise Mann
COVER?STORY
Nikolaos Metaxotos, MD, PhD, forges ahead despite Greece's bleak economy
By Denise Mann
FEATURES
THE BODY
New tissue glue technology may eliminate the need for drains
By Denise Mann
Revealed: Three surprising benefits of putting fat on ice
By W. Grant Stevens, MD
THE FACE
FaceTime Facelift creator Robert K. Sigal, MD, discusses the surgery
By Denise Mann
INPRACTICE
Is Plastic Surgery Really Tax Deductible?
The answer may surprise you!
By Michael J. Sacopulos, JD
10 THINGS
Meet one of our new advisors, Duke's Julie Woodward, MD
By Denise Mann
DEPARTMENTS
IN DEPTH
Will the search giant kill or be killed in 2013?
By David Evans, PhD, MBA
Vanity may not be such a bad thing after all
By Michael Ehrlich, MD
SMART PRACTICES
If You Post It, They Will Own It
Who really owns your content and social networks?
By Wendy Lewis
Plastic Surgery Practice tapped some top beauty and cosmetic surgery experts and asked them which product or device they couldn't live without.
Waiting times, surgical error stats, and more.
You can also view the entire February 2013 PSP Interactive Print Edition. Click here.