Aim for the Scars
PureHealPlus™ Scar Reducing Skin Care packs a one-two punch against postsurgical and other types of scars.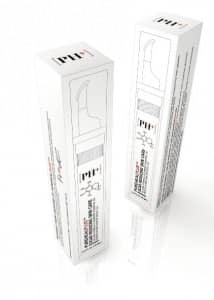 Harnessing the natural healing power of Seaberry oil along with a specially formulated silicone gel, PureHealPlus flattens and fades scars, while restoring elasticity. Developed by two New York City-based facial plastic surgeons, it can be used on old and new burns, surgical incisions, cuts, scratches, and keloids.
Creators Konstantin Vasyukevich, MD, and Dilip Madnani, MD, FACS, tell patients to start applying the product 1 week after their sutures are removed. Bonus: It can and should be used with sunscreen and makeup. A 15-mL pump retails for $45.95 at Clyde's, C. O. Bigelow Apothecaries, www.purehealplus.com.
Raising the Bra
Finding a comfortable postsurgical bra that supports breast tissues and compresses any swelling has been challenging for patients and surgeons alike.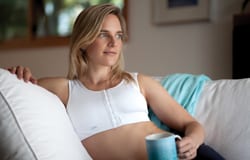 That's why New York City plastic surgeon Andrew Salzberg, MD, is so enthused about the American Sports Bra (ASB)-Post Surgical Bra. The bra provides an underwire cup to help shape the breast, plus a compressive outer shell that is similar to a standard sports bra. The bra also fastens in the front, so postsurgery patients don't have to reach over their head or ask for help to put it on. It's also available without underwire.
"I recommend this bra be worn after breast lift, breast augmentation, and breast reduction surgery. Patients are fitted at their first postop appointment right here in our office," Salzberg says. Learn more about the ASB bras and wholesale opportunities at www.americansportsbra.com
Beauty's Oil Boom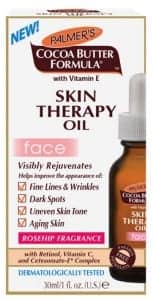 Beauty oils are all the rage today, and Palmer's Skin Therapy Oil FACE is one of the newest additions to this growing category. A blend of 10 natural oils (including sweet almond oil, sesame oil, coconut oil, and über-trendy argan oil) reach the epidermis more efficiently and effectively due to Cetesomate-E® Complex. Other ingredients, including cocoa butter, retinol, and Vitamin C, also help hydrate the skin and improve the appearance of fine lines and wrinkles, dark spots, and uneven tone and texture. A 1-ounce bottle retails for $12.99. Get the scoop on this and other new Palmer's products at www.palmers.com. – Amanda Terry
The Breast of Both Worlds
It's official. The US Food and Drug Administration (FDA) and Health Canada have given their nod to the IDEAL IMPLANT®, clearing the novel double-lumen breast implant for marketing.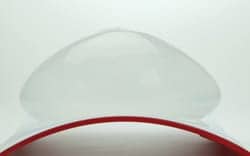 Invented by Dallas plastic surgeon Robert S. Hamas, MD, the IDEAL IMPLANT is a saline breast implant that possesses some of the same characteristics seen with silicone gel implants, allowing for the more natural look and feel associated with gel minus some of the risks.
It consists of multiple silicone shells within an outer shell, and has two valves that fill the device with saline. Ideal Implant Inc sold the IDEAL IMPLANT to Valeant Pharmaceuticals. The deal was pending FDA approval of the new implant. Learn more about this new option for your breast-augmentation patients at www.idealimplant.com
Have a hot product that must be on PSP's radar? Reach out and tell us about it at BSegal@allied360.com