One person dies from melanoma every hour in the United States, according to the American Melanoma Foundation. May is National Skin Cancer Awareness Month, and the first Monday in May is Melanoma Monday®.
This month's Hot Stuff highlights four of the many innovative products designed to protect skin and lower risk for all skin cancers.
Triple Threat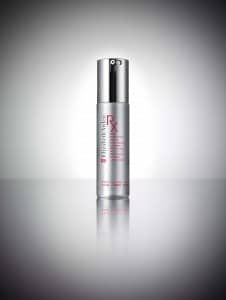 Beauty giant Elizabeth Arden's Triple Protection Factor Broad Spectrum Sunscreen SPF 50+ (TPF 50) is now available exclusively through physicians' offices. TPF 50 contains sun protection factor (SPF) 50—an antioxidant cocktail including arazine, L-carnosine, and L-ergothioneine—and a DNA enzyme complex replete with Photolyase and other enzymes. TPF 50 beat out some top competition at protecting against premature aging and photodamage in a study published in the Journal of Drugs in Dermatology. Tinted for all skin tones, a 50-mL bottle retails for $56. For more information, visit www.elizabethardenrx.com
Lip Service
Lips have almost no melanin, which makes them ultravulnerable to the sun's ultraviolet rays and skin cancers.
That's why Chapstick® LipSHIELD365 has an SPF of 50+. At a suggested retail price of $1.99 to $2.39, the new formulation of this iconic lip balm now contains antioxidants CoQ10 and Vitamin E to help protect against the sun's drying effects. Learn more here: www.chapstick.com
Youth Serum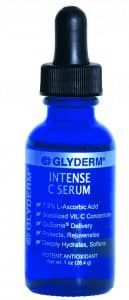 Lautus Pharmaceutical is bringing back GlyDerm® and launching some new products to augment the line, including a Vitamin C Serum with QuSome® technology. The new serum protects the skin from ultraviolet rays via an encapsulated form of L-ascorbic acid that allows it to penetrate the skin, neutralize free radicals, and stimulate collagen. Sold exclusively through physicians' offices, the Vitamin C Serum retails for $50. For more information, call (877) 545-9337 or visit www.GlyDermUSA.com
Look Out, LuLulemon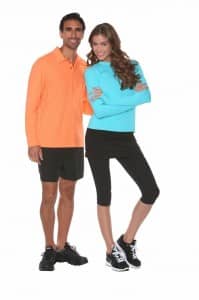 Skin cancer prevention involves more than just the judicious use of sunscreen. Clothing is an essential part of the defense against ultraviolet rays. BloqUV, a colorful line of workout gear, boasts a 50 UPF, which makes it easy for patients to protect themselves while exercising outdoors. The line includes long- and short-sleeved tees and tanks, hoodies, pants, skirts, and shorts that offer 98% protection against the sun's ultraviolet rays. What's more, the waterproof material wicks away moisture and sweat. Prices range from $60 to $100. For more information, call (866) 611-BLOQ or visit www.bloquv.com
Have a hot product that must be on PSP's radar? Contact Amy Di Leo at adileo@allied360.com.
Original citation for this article: Hot stuff. Plastic Surgery Practice. 2014; May 40.