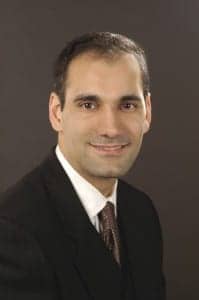 Plastic Surgery Practice magazine is proud to welcome our newest editorial advisory board member, M. Mark Mofid, MD, FACS, a board-certified plastic surgeon in La Jolla, Calif, and a voluntary associate clinical professor of plastic surgery at University of California, San Diego.
Mofid graduated magna cum laude from Harvard University in Boston. He completed his medical degree, training in general surgery and plastic surgery, and an advanced craniofacial research fellowship at The Johns Hopkins University School of Medicine in Baltimore.
"He has become an invaluable resource to me and to this magazine during the past year, and I am excited to work more closely with Dr Mofid in the coming months," says PSP Chief Editor Denise Mann. "Just as US President Bill Clinton brought his wife, Hillary, to the table as an added bonus, Mofid's wife, Mona, a dermatologist and medical director of the American Melanoma Foundation, also has become an important asset to PSP."
PSP editorial advisory board members are tasked with helping to refine the long-range vision, strategic plan, and annual priorities of the brand, as well as providing feedback on articles and suggesting timely topics. Mofid appeared in the February 2014 cover of PSP magazine. The article focused on his career trajectory as well as his pioneering role in buttock augmentation surgery.
"I'm honored to join the editorial advisory board for Plastic Surgery Practice magazine, the leading trade publication in the most dynamic field of medicine," Mofid says. "I look forward to joining an already strong team of advisors and writers in bringing the readership cutting-edge information to help with practice growth and better outcomes."
About PSP
Plastic Surgery Practice is the brand that 12,000 plastic surgeons rely on for the latest information on the clinical innovations, practice-management trends, emerging products and technologies, and new stories that drive their field. With well-thought-out articles by leading practitioners, PSP gets to the core of the most complex issues in plastic surgery, including controversial new treatments, the use of highly technical equipment, and physician-patient interactions.