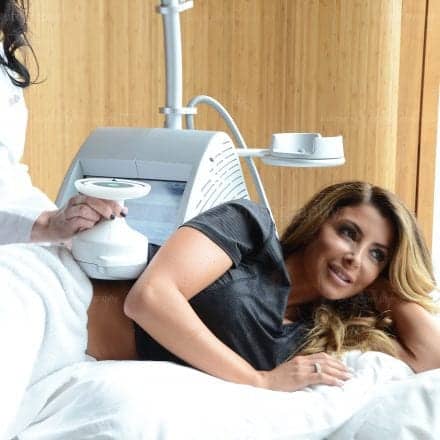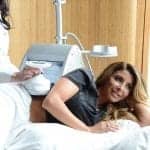 Larsa Pippen, the wife of retired National Basketball Association sensation Scottie Pippen and mom of four, is "obsessed" with UltraShape, the fat-destroying ultrasound treatment from Syneron Candela.
"I exercise every day and eat healthy, but I still see fat in certain places that I don't like. UltraShape is the easiest treatment. You just go to your doctor's office, and it only takes 45 minutes," says the former Real Housewife of Miami at a recent press event at the Standard Hotel in New York City. Pippen lost a ½ inch at her waist. "There was no downtime. The benefits are amazing," says Pippen, who is one of Kim Kardashian's BFFs. Pippen's mom is now going for treatments, too.
The reality TV star was joined by Syneron Chairman Shimon Eckhouse, PhD, and dermatologists Leslie Baumann, MD of Baumann Cosmetic Dermatology in Miami and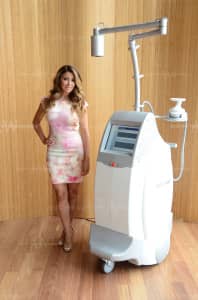 Anne Chapas, MD, of Union Square Laser Dermatology in New York City.
"UltraShape is the fastest noninvasive fat reduction technology. Its patented technology delivers ultrasound energy with extraordinary accuracy, allowing us to target and destroy fat cells immediately without the lumps and soreness with other noninvasive fat reduction treatments," Baumann explains. There are no sensory changes, lines of demarcation, or pockets of fat and uneven areas left after treatment.
Chapas described her experience with the VelaShape® III system, the fourth variation of this cellulite-busting and body contouring technology that uses a combination of Bi-Polar RF (radiofrequency), IR (infrared), and mechanical tissue manipulation with pulsed vacuum. "The heat renews the collagen," she explains.
The two treatments can be used together, Baumann adds. "We do Ultrashape first, followed by Velashape III in the same area," she says. "For skin tightening, we use topical retinoid and vitamin C."