From device-assisted lipolysis to wrinkle treatments to fractional technology, PSP covers the latest innovations in laser- and light-based devices for plastic and cosmetic surgery:
---
Candela Corp
530 Boston Post Rd
Wayland, MA 01778
(800) 733-8550
(508) 358-5602 Fax
www.candelalaser.com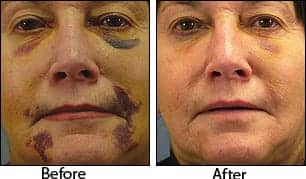 Candela Corp in 2009 has introduced the innovative 595-nm Vbeam® Perfecta pulsed dye laser (PDL), which treats ecchymoses after cosmetic procedures; and the QuadraLASE™ laser system, an advanced fractional skin-rejuvenation laser system that combines the performance of a CO2 laser with an innovative scanning system.
VBEAM PERFECTA
Two recent clinical studies have reported patients have benefited from the Vbeam laser treatments for bruising resulting from cosmetic procedures. Results included a significantly faster healing process, improved outcomes, and greater overall patient satisfaction.
According to a study published in the March/April 2009 edition of the Archives of Facial Plastic Surgery,1 Vbeam laser treatment resulted in a 63% mean improvement in ecchymosis scores within 48 to 72 hours, and maximal efficacy of the laser treatment was observed when it was performed between 5 and 10 days postoperatively.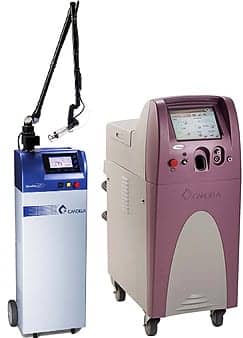 The second study, a 2009 ASLMS abstract,2 evaluated the effectiveness and safety of the long-pulse PDL (the Vbeam) for the treatment of ecchymoses. Study results showed that 24 hours post-treatment with the Vbeam laser, the average improvement was 62% and 13% for treated and untreated bruises, respectively.
Edwin F. Williams, MD, director, The Williams Center Plastic Surgery Specialists, Albany, NY, and nationally recognized plastic surgeon, pioneered this breakthrough Vbeam treatment. "Anytime you penetrate the skin there is a potential for bruising, and we find that it is the bruising which occurs after many of these procedures that prevents patients from getting out into the public.
"It is very difficult to cover these bruises—which can last for weeks—with makeup. After just one treatment with the Vbeam, our patients experience dramatic clearance of the injured blood vessels."
QUADRALASE
The QuadraLASE laser systems is a comprehensive solution for skin rejuvenation and skin tightening. It is used for treating wrinkles, uneven tone and texture, sun damage, and acne scarring; removing skin tags and benign lesions; and more.
The QuadraLASE system utilizes the firm's unique QuadraSCAN™ technology, which reduces heat buildup in the skin, resulting in increased patient comfort. Another benefit is the stimulation of new collagen. Additionally, it uses no disposables; a choice of QS and QD handpieces, which provides true variable depth ablation; and a small footprint that minimizes the need for space.
The unique delivery system keeps the longest possible time between adjacent spots, preventing thermal buildup. The QuadraSCAN technology makes the healing process much quicker and enables a faster patient recovery time.
Thomas E. Rohrer, MD, of SkinCare Physicians of Chestnut Hill, Mass, who performed some of the studies, says, "Based on my clinical experience with the QuadraLASE system, this device is very versatile, easy to use, and comfortable for the patient, and it delivers excellent results."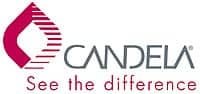 The QuadraLASE unit includes a CO2 -based laser operating at a wavelength of 10,600 nm. Its optical spot size operates at 300 microns and 180 microns (fractional) and 300 microns (continuous). Coverage is 5% to 40% in fractional mode and 100% in traditional mode. Its aiming beam of 635 nm is intensity adjustable via the user screen.
References
DeFatta RJ, Krishna S, Williams EF III. Pulsed-dye laser for treating ecchymoses after facial cosmetic procedures. Arch Facial Plast Surg. 2009;11(2):99-103.
Hale E, Karen J, Hunzeker C. A simple solution to a common problem. ASLMS abstract (Cutaneous Laser Surgery Session, April 3, 2009). www.aslms.org/annualconference/CutaneousSessionApril3.shtml. Accessed August 27, 2009.
---
Ellman International Inc
3333 Royal Ave
Oceanside, NY 11572
(800) 835-5355
www.pelleve.com
Pellevé™ is an innovative, FDA-cleared skin-tightening procedure to safely and effectively treat facial wrinkles without surgery.
By gently heating the deeper dermal tissue to induce collagen synthesis, the Pellevé procedure can create a noticeable improvement in skin quality, according to the company, which adds that the result is a refreshed appearance—with virtually no pain, no anesthesia, or downtime required.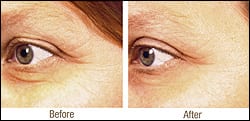 Developed by Ellman International, the Pellevé Wrinkle Reduction System uses the advanced radiowave technology of Ellman's Surgitron® Dual RF™ S5 and a proprietary handpiece.
"The special shape of the handpiece precisely heats the deep layers of the skin without damaging the top layer. The heat stimulates the production of new collagen, which improves skin firmness," explains Tom Harper, Ellman's executive vice president of global marketing.
FDA clearance was granted based on clinical data demonstrating that a single treatment with the high-frequency radiowave device can safely and effectively tighten and improve the appearance of skin on the face through 6 months.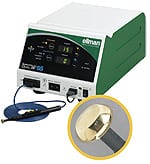 "Our research clearly demonstrates the power of the Pellevé Wrinkle Reduction System," says Antonio Rusciani, MD, Division of Dermatology, Plastic and Reconstructive Surgery at the University of Rome in Rome, Italy. "With a single Pellevé treatment, over 87% of our patients experienced an improvement in skin laxity and fewer overall facial wrinkles at 6 months. The Pellevé Wrinkle Reduction System is an effective, noninvasive, economical, and safe tool."
The skin-tightening technology has been marketed with a CE Mark in many countries since 2005 under the name Radiage.
"We have seen positive results in many patients. Because this unique technology does not require anesthesia or cooling of the skin during the procedure, the physician can safely achieve the look of lifted, tighter skin without surgery, resulting in a more youthful appearance for the patient," says Kai Rezai, MD, a leading dermatologist and Radiage user from Münster, Germany.
Improvement can be seen after the first Pellevé treatment depending on the severity of wrinkles and rhytids, but patients will usually return for a second or third, Rezai adds. In addition, he found that results can last for up to 2 years, based on the rate at which a patient's natural collagen breaks down and volume is lost. Maintenance treatments may be done every 1 to 2 years.
While skin-tightening devices are not new to the market, the continuous delivery of high-frequency energy provided by the Pellevé device is more effective than the pulsed doses of previous technologies, according to Michael Stampar, DO, a facial plastic surgeon in Punta Gorda, Fla. "Pellevé heats the target area progressively, so the physician can achieve maximum desired contraction of the dermal tissue without causing pain or excessive thermal injury," he notes.
Unlike other skin-tightening systems, Pellevé doesn't require anesthesia or skin cooling. Because the skin is not numb, the patient can describe the depth of feeling to the physician. "Patients can expect sensations similar to a deep, warming massage each time the handpiece touches the area of the face that is being treated," Stampar says.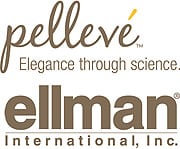 "Pellevé gives physicians the ability to contract the skin predictably and painlessly. Anything that pulses is going to hurt because the temperature rises very quickly in the target area. Facial-rejuvenation procedures do not have to hurt to work," he says.
Because a full facial treatment takes only about an hour with little, if any, recovery time, Pellevé offers an advantage over traditional cosmetic surgery because it fits easily into busy schedules and can provide lasting improvement up to 6 months. Patients can return to home or work immediately after the procedure, according to the company.
Designed to work with the Surgitron Dual RF S5, Ellman's patented 4.0-MHz radiowave generator, the Pellevé handpiece is one of hundreds of available accessories for the Surgitron Dual platform.
"The Dual RF S5 provides maximum control in surgical precision cutting and energy delivery, with more versatility and less tissue damage than other energy-based technologies," Harper says. "Adding Pellevé and the Surgitron Dual RF S5 to a practice offers tremendous value, as physicians can also use our technology for blepharoplasty, facelifts, and many other conventional aesthetic surgeries."
---
Lutronic Inc
51 Everett Dr, Unit A-50
Princeton Junction, NJ 08550
(888) 588-7644
www.lutronic.com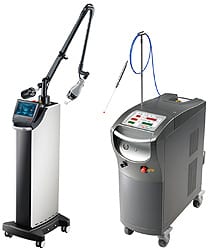 The AccuLift™ procedure is an advanced facial-rejuvenation procedure performed with the AccuSculpt™ 1444 laser from Lutronic Inc. The procedure involves laser-assisted lipolysis with a skin-tightening procedure done on the face. One of the areas commonly treated is the marionette and jawline to reduce jowls. The procedure was developed to meet the needs of patients who want immediate, significant, and lasting results with minimal downtime.
This procedure can improve undereye bags, sagging cheeks and jowls, and loose skin under the chin, restoring the patient's face to a more youthful appearance by removing excess fat deposits that have migrated downward while tightening sagging skin. In clinical trials and studies, Lutronic's 1,444-nm-wavelength laser has been shown to be the most precise and effective wavelength for fat removal and skin tightening.
The InstaLift procedure combines the AccuLift procedure with fillers to improve eye areas, cheeks, nasolabial folds, marionette lines, and smile lines. Fat that is removed can be used to fill in areas of the cheeks, chin, and undereye areas. Other popular fillers are Radiesse, Perlane, and Sculptra.
HOW IT WORKS
First, the areas to be treated are numbed with a small amount of local anesthesia. Next, tiny punctures are made at the edge of the treatment area, which serve as entry points for the AccuSculpt™ laser. The patented 1,444-nm-wavelength laser is very effective for fat removal and skin tightening, according to the company. After the desired amount of fat is removed from the treatment area, the incisions are closed with a single small suture.
J. David Holcomb, MD, of Holcomb Facial Plastic Surgery in Sarasota, Fla, a well-known facial plastic surgeon and co-developer of the AccuLift, helped Lutronic develop a revolutionary facial-contouring procedure that enables physicians to selectively remove deposits of fat that have descended in the mid and lower face. He introduces Total Facial Contouring, a combination of AccuLift treatment and soft-tissue augmentation that can be completed within an hour.
The so-called "lunchtime facelift," which removes unwanted signs of aging, combines two minimally invasive procedures and can deliver dramatic results. In a recent patient case study, a 60-year-old retired registered nurse needed similar volumes removed and added in different areas of the face via the AccuLift treatment and injection of Radiesse dermal filler to obtain an aesthetically pleasing, balanced, and youthful look without surgery.
Holcomb relates that the AccuLift treatment is changing the way that injectable fillers are used in many patients. "One of my concerns about the use of filler injections in the nasolabial fold and prejowl areas has always been that they really do not address the primary underlying problem in patients with moderately advanced features of aging. Facial fillers may partially camouflage the descended fat that contributes to the nasolabial folds or jowls, but in so doing it can also create an unnatural fullness in the face," he says.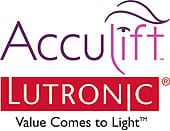 "Instead of attempting to merely camouflage descended fat, we can actually remove the excess fullness of the nasolabial folds and jowls with AccuLift," he adds. "We are then free to add volume back to the face—in the form of fillers or fat grafting—where it is truly needed in volume-deficient areas of the midface and jawline."
AccuLift requires only local anesthesia and a small needlestick—no incisions required—to remove accumulated fat deposits. As an additional bonus, the procedure frequently results in significant skin tightening as a result of direct delivery of thermal energy to the collagen layer deep in the skin.
Via small incisions, the laser probe is inserted under the skin. By changing the treatment parameter, both the fatty tissues and skin can be treated at the same setting. This can be suitable for mild to moderate severity and also can be used as a touch-up after a traditional facelift.
The recovery period is quite short, typically with very little swelling or bruising, according to the company.