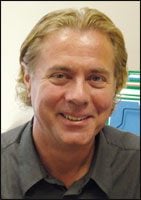 Jeffrey Frentzen
The medical and technological "evolution" of our industry—in areas such as liposuction, chemical peeling, and laser-based surgery—has created a world in which the physical signs of aging can be almost completely erased.
What is the intrinsic, ethical value of offering patients, say, skin rejuvenation, which practically eliminates from view the hard lines of aging?
Aesthetic surgeons should explore the social, moral, and technological implications of the procedures they perform.
What is the mental, emotional, and spiritual path that patients take in order to sit in that chair in front of you? If they are sitting there, it has likely been a difficult journey for them. When you take on new patients, at some point you should step back and honestly reflect on their moral reasons for seeking you out. Have you asked them?
Let's blaze through all of the aesthetic surgery "gotchas" that everyone from the patients to the media may throw at you—those who declare people are being sold out, examined, analyzed, marketed, and upgraded. They are being marked up, wheeled in, laid out, cut up, patched up, pulled tight, etc.
One popular opinion of aesthetic surgery angrily puts down the notion of upgrading people's bodies. At times, these views are supported by religion. At other times, a lot of people are repulsed by surgical procedures in general.
Others give lip service to "being the best you can be," to putting only the purest, organic, and natural ingredients in their bodies. Yet, the advancement of self-image for shallow purposes is still the number one reason people get aesthetic surgery.
As a measure of the overall decline of our culture and morality, aesthetic procedures score very well.
For example, last year more than 11 million surgical and nonsurgical aesthetic procedures were performed in this country. At thousands of dollars per procedure, Americans spent more than $12 billion last year.
Despite the amount of negative public opinion, the market for aesthetic surgery continues to bloom. What does that say about our industry and the society that supports it?
Has mankind merely been blessed with the tools and sophistication to perform these procedures and make improvements to the appearance of our bodies?
Many surgeons seem satisfied to believe that the morality behind aesthetic procedures is wrapped up in the patient's improved self-esteem after surgery. But does self-esteem by itself represent a moral issue?
Social and even personal ills cannot be fixed via an operation; however, society wants a quick fix and, for better or worse, our industry capitalizes on that phenomenon.
In that environment, the physician must profit as well as heal. He or she must wear a hat proclaiming the Hippocratic oath and then switch hats and act as a salesperson pushing the medical "quick fixes" that society craves.
When we are at odds with ourselves, physicians need to be physicians first. Even though society grudgingly condones our industry and what we do in it, sometimes there is a harsh judgment attached.
There are antidotes to that type of judgment. A good example is Operation Smile, the nonprofit organization that offers cleft lip and palate repair surgeries to children worldwide. Many dedicated aesthetic surgeons have sacrificed time, money, and effort for this high-profile cause.
In addition, physicians continue to contribute to the longstanding effort by the US military to offers soldiers free cosmetic surgery.
On the local level, numerous physicians embrace social causes and contribute to their communities in important ways. Some create whole nonprofit organizations to help combat domestic violence, poverty, and other causes.
Therefore, when I'm asked what is the morality in aesthetic surgery, I point to these bighearted folks.