STOCKING STUFFER ALERT!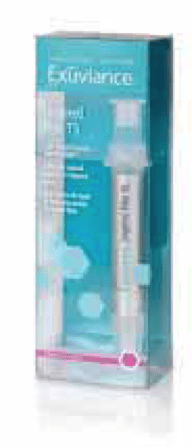 Exuviance Targeted Filler T5 looks like an injectable, and acts like an injectable but it is not actually an injectable. This topical solution boosts a trifecta of potent anti-aging ingredients including CitraFill™, NeoGlucosamine®, and Matrixyl® Peptides that work together to stimulate collagen and enhance natural volume in targeted areas. It is applied via a high-precision soft tip that allows users to easily troubleshoot problem areas. It's the perfect stocking stuffer for the needle-phobe in your life. Exuviance Targeted Filler T5 retails for $75 and is available at http://tinyurl.com/c5uk8dl
CURVE BALL
CoolSculpting just got a little cooler with the advent of the CoolCurve+ applicator. The anatomically curved shape of the new applicator allows physicians to treat a multitude of body shapes and improves tissue draw. As many as 36% more patients can now be treated, the company states. Learn more at www.coolsculpting.com.
TKO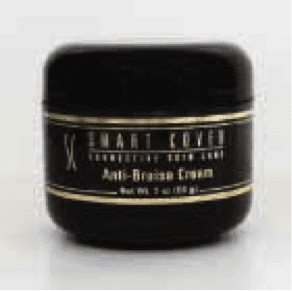 Smart Cover Cosmetics' Anti-Bruise Crème packs a one-two punch against post-injection bruising and inflammation. Ingredients including arnica, green tea, and emu oil help heal post-injection bruising and calm rosacea, post laser treatment redness, and couperose skin. "It's a healer, not a concealer," the company states. PSP says: It's the musthave, go-to product for the cosmetic surgery junkie. A 2-oz jar of Anti-Bruise Crème costs $19.95. For more information, visit www.smartcover.com/anti-bruise-cream.html.
THE REAL DEAL
Many cosmetic companies are trying to capitalize on the buzz surrounding regenerative medicine and stem cell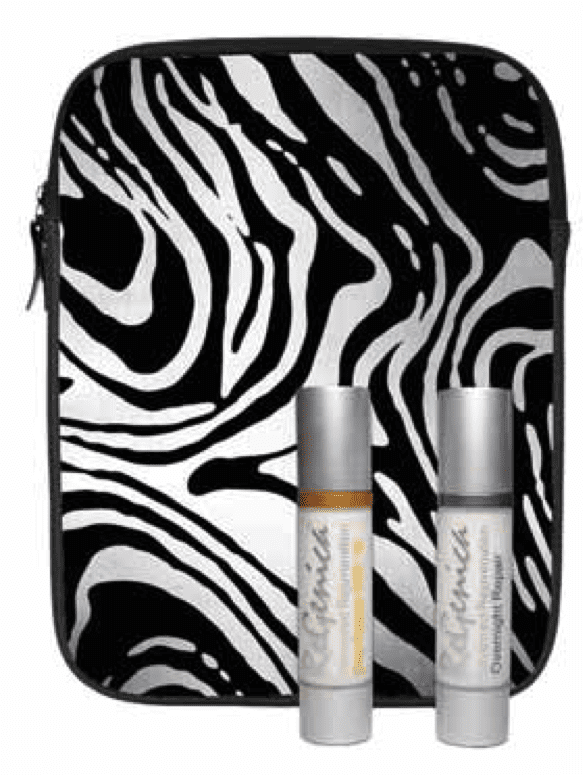 technology, but ReGenica Skincare actually has hard data to back up its claims. Its new three-product anti-aging rejuvenation system—Advance Rejuvenation Day Repair SPF 15, Advance Rejuvenation Overnight Repair, and Facial Rejuvenation Complex Post Procedure—was developed by Gail K. Naughton, PhD, the inventor of the key
ingredient in SkinMedica's TNS. The new line is based on ReGenica's Multipotent CCM Complex™, which includes a keratinocyte growth factor, collagen, and embryonic proteins that support the epidermal stem cells in a serum-free solution. ReGenica is marketed by Suneva Medical, and is available only through physician's offices. To learn more about ReGenica and holiday product specials,visit www.ReGenica.com.
ANY NEW PRODUCTS ON YOUR RADAR? Got a must-have hot product we need to know about? Let us know. We can be reached at PSPeditor@allied360.com.