HANDHELD HAIR RESTORATION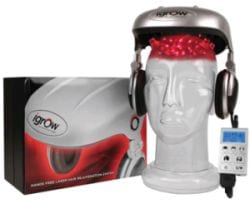 Apira Science, Newport Beach, Calif, releases iGrow, a home-use hair-restoration device that uses low-level laser therapy technology to effectively rejuvenate shedding and thinning hair. The iGrow comfortably sits atop the user's head, providing continuous overall coverage and leaving them completely mobile and free to do other things while receiving treatment. The iGrow even allows for users to listen to music while their hair rejuvenates—it features iPod/MP3 compatibility.
The iGrow features 51 light sources that include 21 laser diodes and 30 LED lights to provide full scalp coverage, while combs and other handheld devices only have nine to 15 laser lights. The output from iGrow is equivalent to most in-office clinical hair lasers, according to the company.
Apira Science
(800) 424-7937
www.igrowlaser.com.
---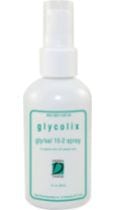 TOPIX ACNE SPRAY
Topix Pharmaceuticals Inc, West Babylon, NY, introduces Gly-Sal Acne Body Spray, a medicated spray formulated for oily and acne-prone skin, perfect for treating chest and hard-to-reach back acne. Gly-Sal Acne Body Spray's formula provides an optimal combination of premium-quality acne-fighting ingredients. The Topix' Gly-Sal acne line uses a complex blend of pharmaceutical-grade ingredients and natural botanicals, which soothe, hydrate, condition, and protect the skin. Gly-Sal Acne Body Spray is saturated with the proven acne fighter Salicylic Acids USP 2%, which targets comedones and problematic skin. The product also contains Ultra Pure Glycolic Acid in 5% and 10% strength levels, which exfoliates the treated area to provide ultimate results. Delivered in a nonstaining spray base, this unique formula penetrates through the oils in the follicles, allowing accelerated removal of dead skin cells, dirt, and debris, and reduces the number of papules, pustules, and comedones.
Topix Pharmaceuticals Inc
(800) 445-2595
www.topixpharm.com.
---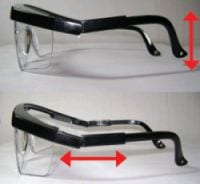 ADJUSTABLE SAFETY GLASSES
Vision USA, Cherry Hill, NJ, offers Task-Vision safety glasses with adjustable temple length and panascopic angle. Wizard Safety/Bifocal Magnifying Glasses have a unique adjustable temple length and panascopic angle for a perfect fit. Available in safety only, or +1.0, +1.5, +2.0, +2.5, and +3.0 magnification for the lower portion only. The upper portion of the safety glasses are utilized as regular safety glasses. Integrated side shields and a wide brim are included.
The glasses comply with ANSI 287, OSHA, CE-166, and AS/N2S 1337-1992 specifications.
Vision USA
(800) 257-5782
www.visionusasupplies.com.
---
LED LIGHT PANEL
Lester A. Dine Inc, Palm Beach Gardens, FL, introduces the new Dine LED Light Panel, designed to completely eliminate shadows in portrait, torso, and body photography. The high-intensity light panel provides a constant light, making it functional with virtually any digital SLR camera flash and eliminating back flash delay and synchronization issues.
The panel is lightweight and extremely thin, allowing it to be placed anywhere in the office, weighing 8 pounds with lighted dimensions of 33 by 21¼ inches and a thickness of 1½ inches. Unlike slave light boxes that need to be built into walls or occupy office space by extending outward, the flat light panel requires no elaborate installation and requires nothing more than wall space. Running on AC power, the product comes with a wireless remote control that allows users to control light intensity for a brighter or a more subtly lit background. The LED Panel can also be used to display x-rays, pans, and sephs.
Lester A. Dine Inc
(800) 624-9103
www.dinecorp.com.
---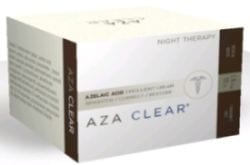 AZELAIC ACID CREAM FOR PHYSICIAN DISPENSING
Azelaic acid is a potent cosmetic ingredient that is well-known for its beneficial effects on the skin. Epikinetics Pharma LLC, Los Angeles, has released Aza Clear™ (azelaic acid plus niacinamide cream) for physician office dispensing. Aza Clear employs SynergyE™, a proprietary cosmetic vehicle that allows azelaic acid to be complexed with niacinamide in a completely water-based and emolliating cream. Safe for all skin types, Aza Clear is free of propylene glycol, fragrance, alcohol, and colorant—a first for any azelaic acid product. It is available in 1.7-ounce day or night cream in an airless pump and jar.
Epikinetics Pharma LLC
(888) 261-2056
www.azaclear.com.