Jerry Jacobson is cofounder, president, and CEO at Patient|NOW, a health care technology company that sells software for medical practices, medical spas, surgery centers, and hospitals. Patient|NOW is the 13th company that Jacobson has founded. He completed his studies in engineering at the University of Colorado in Boulder.
What are some of the features of the Medical Spa Module?
Medical Spa 2.1 is a full- featured system that may be used at any medical spa. Some features that differentiate it from other systems include the following: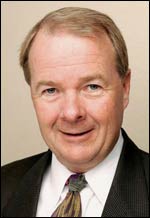 Jerry Jacobson
The electronic medical records (EMR) system comes complete with templates; consents; pre- and postprocedure instruction packets; medical images; snippets;
dictation integration; history of present illness; review of systems; and specific data-entry sections for laser, injectables, and fillers.
Paperless office. Medical Spa 2.1's document management looks just like a paper chart. It makes the transition from a paper-based office to a paperless office easy for any practice. Bar-code indexing streamlines document and folder indexing.
Photos go directly into the patient charts, eliminating the need to download and index. This saves the staff member 1 hour every day. There is no limit for the number of photos stored. Photos can be tagged, and before-and-afters may be viewed.
The Patient Portal allows online patient registration, eliminating the need for patients to come in early and complete their paperwork.
Inventory and point-of-sale are other important features.
How does the module benefit a medical spa or plastic surgery practice?
Two important features of Medical Spa 2.1 are inventory and point-of-sale. Every office is moving toward selling products, which requires tracking inventory and sales accurately, including tracking of the facility and which staff person made the sale. Medical Spa 2.1 uses bar-code scanners and touch screen interfaces to streamline these functions. All of the features in Medical Spa 2.1 are standard features for plastic and aesthetic surgery practices.
How does the module enhance the Patient|NOW EMR system?
It adds a whole new set of features to our main system at no additional charge to existing customers.
What type of training does your company provide?
We offer instructor-led, Web-based training and on-site training. More practices and spas are moving to Web-based training because it can be done in smaller time increments without shutting the office down.