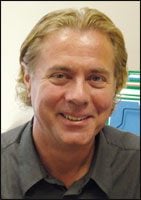 Jeffrey Frentzen
The deeper we sink into the current recession, as well as understand the finer details of the government's plan to revive the economy, the more sweat beads appear on my brow and my hands. The economy is in the absolute dumps, and our leaders struggle to articulate the labyrinthine complexity of their recovery plan.
Let's get real, though, and put aside the red herring of the government's plan. It will not even begin to rescue a large majority of PSP's readership.
In the aesthetic medicine area, reports are coming in from the field and the news gets worse with every month. The economic parameters are not looking good. The plastic and cosmetic surgeons I'm talking with are down, on average, around 50%. Some practitioners in Southern California—one of the top markets for aesthetic surgery—are down as much as 80% so far this year. These are people who have been in business for over 20 years. They may go belly-up.
Of course, the US economy will bounce back. Manufacturing will continue unabated, and there is still value in real estate. In the meantime, you must realize that no government Big Brother is going to help you out of it. Here's the word on the street:
For the practices that are holding their own and are "making it" during this recession, their business is off 35% to 40% over 2007 and 2008. Practices that rely completely on discretionary dollars are clearly in more trouble. They may be down by only 50% if they are really successful in marketing and bringing in patients (and are located in a geographical area that is not suffering too much from the economic downturn).
For practitioners in areas that are hardest hit by the recession—and have nothing to do with quality of service or word of mouth and other factors—business could be down 80% to 90%.
Physicians are responding to all this in interesting ways. For example, some practitioners who are losing their shirts in the hardest-hit areas of the country are opening a second office in a city or region that is more stable economically. Others are pounding the pavement looking for work. Yes, it's that bad.
Practitioners are working harder than ever to make ends meet, scrambling to get any kind of money into the coffers. What we are seeing across all levels of the economy, including the aesthetic markets, is a move by service providers to offer customers value over extravagance.
Be careful to not go overboard and offer outrageous claims that can't be met. There are many physicians of all stripes who advertise cosmetic surgery procedures. In one recent example I came across online, a physician was promising patients they will lose 10 inches in 2 weeks via laser-based treatments. Don't go that route.
More often, lately, the physician-patient relationship kicks off with the patient saying, "I want a facelift," and the physician responding, "OK. What is a facelift worth to you?" It's a matter of how much cash can you get from each patient in order to pay the overhead.
Across the board, patients are looking at how they can get good value. As a practitioner operating at between 40% and 80% less income than the previous couple of years, you have to find out what they mean by value, translate that value into some products and services that will undercut the competition without being dishonest in your claims, and use the Internet and other lower-cost methods to get the word out.
PSP will remain on the front lines of this crisis, reporting on how your colleagues are faring during the recession and offering new ideas on how to cope successfully, as well as delivering insights minus the spin of most media outlets. In addition, PSP's June 2009 issue will be devoted to articles on how practices can survive the current economic downturn.
If you would like to share your own success story, or to simply let us know how you are doing during this crisis, please write me at plasticsurgery@allied360.com.
Jeffrey Frentzen
plasticsurgery@allied360.com