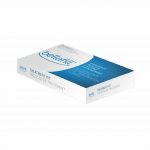 Suneva Medical Inc's ArteFill® is now Bellafill® in the US.
Bellafill® is approved by the US Food and Drug Administration for the correction of nasolabial folds.
The company opted for the name change because Bellafill® better embodies the outcomes associated with the filler. Suneva now plans to invest in Bellafill® to increase awareness for the new brand.  Check out the new sizzle reel on the rebrand here.