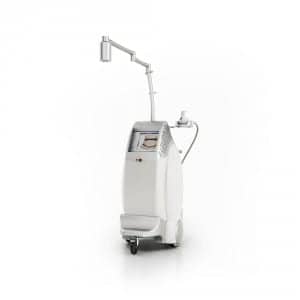 Syneron's UltraShape™ System for noninvasive body shaping is now cleared for marketing in the US,  a category that has been growing by leaps and bounds in recent months.
Ultrashape has received 510(k) marketing clearance from the United States Food and Drug Administration. The technology uses pulsed focused ultrasound energy to target subcutaneous fat, while keeping the surrounding tissue, vasculature, nerves, and muscles intact. The mechanical fat destruction technology used with UltraShape complements the company's VelaShape III el?s-based thermal technology.
"The benefit of UltraShape is that each treatment can be customized to the individual patient. UltraShape uses nonthermal ultrasound, providing efficacy, and the non-heat dependent energy is tolerated well by the patients," says Jeffrey M Kenkel, MD, FACS, professor and vice chairman of the Department of Plastic Surgery at the University of Texas Southwestern Medical Center at Dallas, and one of the primary investigators in the study that led to the FDA nod, in a company-issued news release.
Study Details
In the randomized, controlled clinical study of UltraShape, which was performed at three clinical sites in the US and one site outside of the US, a total of 150 subjects were treated and followed for up to 4 months. Patients demonstrated an average reduction of 2.5 cm in the treatment phase and 0.5 cm reduction in the control phase.
Participants saw clinically significant circumference reduction of truncal fat. In addition, the results demonstrated progressive improvement over time in circumference reduction, beginning after the first treatment session with UltraShape.
The treatment was administered without the need for anesthetic and was well tolerated by patients. No serious adverse events were seen.
This initial US launch will be limited to a select list of key opinion leaders in aesthetics, with the full impact of this effort expected in 2015. The UltraShape System received a CE mark in 2005 and is marketed in European countries, Canada, and Asia Pacific countries.