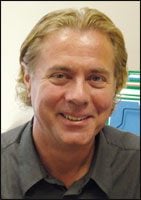 Jeffrey Frentzen
If you are reading this editorial, then you are a regular reader of Plastic Surgery Practice. In addition to reading the magazine's monthly feature articles on clinical and practice-management topics, you have probably browsed through the Product News section, which provides what's new on the market that could benefit your practice.
Pop quiz. Where do you go when you need a specific product or service? The answer is on the tip of your tongue, so go ahead and say it: Right here.
The PSP Buyer's Guide is an annual listing of products and services that you need in order to run a successful practice.
Beginning in 2008's Buyer's Guide, we published the most comprehensive listing of aesthetic products and services yet, and "ported" that extensive listing to this web site and made it easily searchable.
This year, we added new functionality to the online version—it is actually larger and more comprehensive than the printed version.
Even though the printed version is an excellent desktop reference, there is vendor and product information that we could not fit within the pages you now hold. The Internet, which can be likened to a vast digital storage cabinet, has no problem holding the totality of the PSP Buyer's Guide.
ALWAYS USEFUL
Do you want to know how to get in touch with a supplier? Look in the Company Index, which makes up the bulk of this year's PSP Buyer's Guide. We've made some changes to the layout to improve the guide's readability. But more important, we have provided the most up-to-date information you will need to make that call or find a vendor's Web site.
We asked each company to provide a short description of its products and services, which not only offers an overview of each firm's offerings but also provides product and trade names, where applicable.
This should improve your ability to select the vendor that is right for you. Our advertisers' listings, by the way, are highlighted in the printed edition.
If you prefer to search for companies by product or service category, the index pages in the printed edition are color coded for easy reference.
FOR VENDORS
Offering buyers the most complete information is very important. The PSP Buyer's Guide is a truly interactive, user-friendly buyer's guide and product-comparison tool for the aesthetic medicine industry. Other listings, especially those found online, may be useful in some ways, but ours are the most clearly targeted.
Truly a one-stop shopping tool, this buyer's guide is an easy and efficient way to introduce plastic surgeons, cosmetic surgeons, dermatologists, and similar practitioners to your products and services.
Users qualify themselves through their own interest, so your leads are both internally motivated and highly responsive. It's a free and powerful tool for buyers, and it's the only one of its kind in the industry.
If you are a vendor or service provider and you did not see your company name and product listing in this guide, you can easily add your firm's critical contact information to our index.
Each vendor that becomes a part of the PSP Buyer's Guide can create an account on PSP's online server, which can be accessed at any time via a user name and password and then updated with new contact information and information on new products.
In addition, you may at any rate add your company to our product category index, which lets users easily find your products or services.
If you like, you can enhance your product listing, plus generate even more qualified sales leads, by choosing from one of our different paid sponsorship packages. There's one to fit any budget and/or marketing goal.
For further information and details on how your company can be a part of this growing guide, please contact me at [email protected]
Jeffrey Frentzen
[email protected]