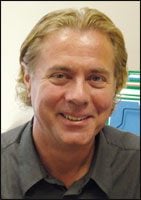 Jeffrey Frentzen
Year 2011 could become the Year of the Injectables. Not only are several new Botox competitors poised to debut in the market, the explosion of these varieties of injectables will attract every physician under the sun.
The "commoditization" of neurotoxin products has the potential to put "Botox booths" in Macy's and increase the number and type of Botox parties everywhere.How will the medical establishment respond to every other physician who wants to get training in and implement new injectables in their practice? Where will the oversight come from?
Recently, I sat in on a discussion about new research that compares outcomes using Botox versus outcomes using Dysport. The scientific results told me that there was very little difference between Botox and Dysport, the upstart Botox competitor—and currently the only Botox competitor—on the market legitimately in the United States.
On another score, the research results say that Dysport now holds around 5% of the market that previously made up 100% of Botox Cosmetic. That struck me as significant. Dysport received FDA approval for use as a wrinkle treatment in the spring of 2009. Since then, a low-key marketing war between Allergan and Medicis over these two products has not affected the popularity of Botox much. Still, 5% is not shabby, considering.
The trend becomes more pronounced when you include the other Botox competitors about to come on the market. There's nothing wrong with that and competition is good, but the trend needs to be tracked very closely.
There are two tiers of products in the field that serves cosmetic and plastic surgeons. Tier one consists of Botox Cosmetic and Dysport. Entering the same market soon include Xeomin, another botulinum toxin Type A-based product, which was recently approved by the FDA for blepharospasm and cervical dystonia, but not for cosmetic purposes. That will come in time.
Mentor Corp last month completed the first of three Stage III clinical trials for PurTox, another neurotoxin in the Botox mold that is winding its way toward FDA approval in the near future.
Myobloc is a Type B toxin and is not being used for cosmetic reasons. Somewhere down the road, Revance and other firms will market topically applied neurotoxins with absorption through the skin.
The second tier of products is the "bogus Botox," imitations that have been seen in some medspas and practices. You would think that the purchase of imitation Botox would appeal only to the lowest common denominator of practitioner. However, not long ago several prominent New York-based physicians were indicted for injecting an imitation that wasn't approved even for human use.
I don't believe the industry hype that says tainted botulinum toxin Type A is used only by unlicensed or untrained personnel—sometimes a physician, sometimes not. Just look at the increase in news media-fueled stories about noncertified practitioners injecting the wrong thing into people. Sometimes, fully certified practitioners are also cutting corners and importing their neurotoxins from questionable sources.
HOLE IN THE DYKE
In the olden days, when you got a vaccine shot you went to your family physician. Now, you can get a flu shot at any pharmacy. (Some are open 24/7.)
Simply put, some activities hit a moment in time when everyone wants that service at their convenience. When this occurs, the floodgates will have long been open when you observe a steady increase in the number of practices that take on new injectables services. With the anticipated influx of new, in some cases totally untested, practitioners who will install wrinkle clinics, what are the challenges facing the industry?
The challenge is making sure that practices, medspas, and other certified organizations apply high levels of patient care and technical training before a single syringe is charged up with neurotoxins. The International Association for Physicians in Aesthetic Medicine is one group that is dedicated to tracking this field and offers extensive training programs.
With the anticipated boom in injectable products and a consumer population that obsesses over looking and feeling younger, physicians and aesthetic practitioners of all stripes will want to jump on the injectables bandwagon before long.
It seems plausible to me, then, that in the near future physicians will lend their services to Botox booths that operate in malls and in department stores. Although they will lend a requisite number of hours to assist "specialists" who will do most of the actual injecting, everyone involved must be held to high levels of training.