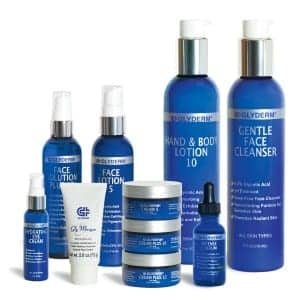 Lautus Pharmaceuticals LLC is re-launching the GlyDerm brand of doctor-dispensed skin care products.
The line will make its official comeback during the upcoming American Academy of Dermatology Annual Meeting in Denver and the American Society of Aesthetic Plastic Surgery in San Francisco. The GlyDerm skincare includes esterified glycolic acid peels ranging in strength from 20% to 70%.
Lautus recently acquired the brand from BioZone Laboratories Inc, and although it has been continuously sold since 1992, Glyderm has not been actively promoted for the past 8 years. That's about to change with the advent a dedicated sales force, customer training, and marketing support and a sampling program
The company also plans to developing new products including a Vitamin C Serum which uses QuSome® technology to encapsulate L-ascorbic acid and help it penetrate the skin to stimulate collagen synthesis.