A plethora of wound-healing products is currently on the market for the treatment of chronic and acute wounds, as well as for specific wound-healing phases.
The latter kind of product promises to shorten the healing time and allow more cost-effective wound care.
---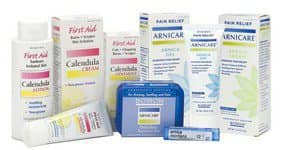 Boiron Inc
6 Campus Blvd
Newton Square, PA 19073
(888) 264-7668
www.boironusahcp.com
Boiron's Arnicare® Procedure Recovery Kit contains three units of Boiron Arnica 12C homeopathic oral pellets, which physicians can recommend to their patients for use before and after procedures to help naturally and safely decrease postprocedure bruising, swelling, and pain. The fast-dissolving sublingual pellets do not cause side effects or drug interactions.
Boiron Arnicare is also available in an odorless cream or gel for external use. Both the pellets and topicals can be used together for a systemic and local effect to reduce bruising, swelling, and pain. Since surgical skin planing procedures often leave the newly formed skin sore and uncomfortable, Boiron offers its Calendula line of topicals. These products, available in cream, ointment, and lotion formulas, soothe and heal the skin—especially after cosmetic procedures such as dermabrasion, laser resurfacing, and chemical peeling. Like the Arnicare topicals, Calendula products contain no artificial colors, perfumes, or parabens.
---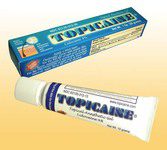 ESBA Labs Inc
1001 Jupiter Park Dr, Suite 112
Jupiter, FL 33458
(800) 677-9299
www.topicaine.com
Topicaine® 4% and 5% topical anesthetic gel by ESBA Labs is available in child-resistant tubes. Topicaine 4% gel is translucent and nonoily, and it is specially formulated to penetrate skin to prevent and relieve pain caused by electrolysis, waxing, laser hair removal, skin resurfacing, and tattoo removal.
Topicaine 5% gel contains aloe vera gel, bisabolol, and shea butter to promote wound healing. It may also be used in the perianal area for hemorrhoidal pain.
---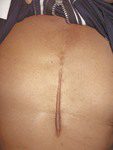 Hanson Medical Inc
PO Box 1296
Kingston, WA 98346
(800) 771-2215
www.hansonmedical.com
Hanson Medical offers Scarfade Gel and Laserfade Gel. Scarfade Gel is a topical silicone gel that reduces the appearance of scars. It is applied like a cream, dries quickly, and leaves no sticky residue. It can be worn under cosmetics to help conceal the scar during treatment.
Scarfade Gel is easily tolerated by children and can be worn 24 hours a day. It washes off with soap and water, and it can be reapplied as soon as the skin is dry.
Laserfade Gel is formulated for post-laser surgery redness. It contains a rich blend of antioxidants, including Vitamin E, Vitamin K, and co-enzyme Q-10 (a natural occurring antioxidant already in our bodies). These antioxidants are thought to reduce damage to freshly lasered skin caused by ultraviolet sun damage and air.
Laserfade Gel also contains micronized zinc oxide for protection from the sun. It is formulated to be used after freshly lasered skin is completely healed. It also helps reduce the appearance of scars while protecting them from both UVA / UVB rays. Sunblock specification: SPF15.
---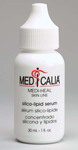 Medicalia International
300 Fentress Blvd
Daytona Beach, FL 32114
(866) 314-1975
[removed]www.medicalia.com[/removed]
Medicalia International's Medi-Heal Silico-Lipid Serum is a nongreasy formula that is designed to form a silky, noncomedogenic film over the skin to protect the surface while expediting healing. The serum reduces the formation of scarring, wound stiffness, keloids, and milia.
---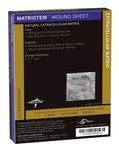 Medline Industries Inc
One Medline Place
Mundelein, IL 60060
(800) MEDLINE
www.medline.com
Medline Industries Inc introduces its MatriStem™ wound matrix, an extracellular matrix that helps the body restart the natural healing process. MatriStem provides a natural, three-dimensional structure that provides an optimal environment to help the body replenish tissue. It is composed from the porcine bladder and offers a unique basement membrane that contains a number of proteins as well as supports and facilitates the growth of epithelial cells. This wound matrix is indicated for the management of partial- and full-thickness wounds, including diabetic ulcers, venous ulcers, arterial ulcers, pressure ulcers, traumatic wounds, first- and second-degree burns, and surgical wounds.
---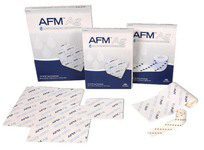 Milliken Healthcare Products LLC
920 Milliken Rd, M-333
Spartanburg, SC 29303
(866) 491-6556
www.healthcare.milliken.com
Active Fluid Management (AFM®) technology by Milliken Healthcare Products LLC provides active fluid movement rather than passive absorption provided by traditional dressings. AFM dressings are crafted with special polymeric materials that preferentially move fluid to one side of the dressing. This pumping action does not wear out over time, permitting less frequent dressing changes. Because AFM pumps away excess fluid throughout the indicated wear time of the dressing, AFM can help reduce maceration.
AFM dressings maintain a small amount of fluid at the surface to promote moist wound healing. AFM dressings allow clinicians to take a proactive approach to wound care by optimizing moisture balance and preventing maceration.
AFM Ag® dressings create an environment that may promote wound healing. They contain SelectSilver® sustained release ion technology. This silver-based antimicrobial technology is used in a wide range of wound care dressings throughout the world. The silver antimicrobial kills infection-causing microbes such as MRSA, VRE, and pseudomonas.
---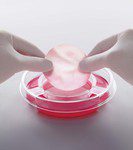 Organogenesis Inc
150 Dan Rd
Canton, MA 02021
(888) 432-5232
www.apligraf.com
Organogenesis offers Apligraf®, a living cell-based product indicated for the treatment of venous leg ulcers and diabetic foot ulcers. Apligraf is a bilayered, 44-square-centimeter circular bio-engineered cell construct. The two layers of Apligraf make it effective in speeding up wound healing and achieving healing in wounds that were previously unresponsive to treatment. According to the company, on average, a patient is treated with one to two applications of this treatment.
---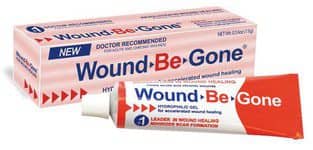 Wake Pharma US Inc
2226 Landmeier Rd
Elk Grove Village, IL 60007
(888) 553-WAKE
www.wakepharmaus.com
Wound-Be-Gone® by Wake Pharma US Inc is a topical gel that helps accelerate the healing process via an unprecedented "oxygen-free radicals binding technology." Wound-Be-Gone offers a unique combination of "moist healing" with a patented active ingredient that binds oxygen-free radicals produced during the inflammatory phase. The binding of oxygen-free radicals promotes wound healing by decreasing inflammation and creating an environment to promote the development of healthy granulation tissue, resulting in wound healing and closure with minimal scarring.
Wound-Be-Gone also helps maintain optimal pH and temperature, and reduces pain, swelling, and skin discoloration.
---

On The Web!
See also "Scar Treatment Products & Services" in the October 2008 issue of PSP.
---
Rima Bedevian is a contributing writer for PSP. She can be reached at .