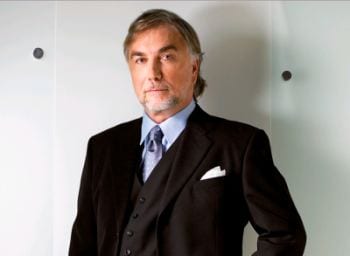 Christian G. Drehsen, MD, has been practicing in the Tampa Bay area for more than 20 years and is one of Florida's most renowned and respected surgeons. Certified by the American Board of Plastic Surgery, he has dedicated himself to redefining aesthetic goals and procedures and is presently one of Florida's leading cosmetic surgeons.
Born in Belgium but raised in the then Belgian Congo, Drehsen received his Bachelor of Science degree at Lovanium University and attended medical school at the University of Brussels. Upon completion of his Doctorate of Medicine, he came to the United States, where he completed his residency in general surgery followed by a comprehensive medical training program in all fields of plastic surgery at the University of Louisville in Kentucky.
AESTHETIC AND PSYCHOLOGICAL DYNAMICS
Drehsen explains that the unifying concept in his "holistic" approach to facial and cosmetic surgery focuses on determining at the onset the corrective maneuvers needed to maximize the patient's rejuvenation effect, not only in an aesthetic sense but also in a "psycho-dynamic" one, combined with a true love of art and beauty.
He talks openly about shortcomings in traditional techniques in plastic surgery, what works, what doesn't, and how he strives to provide his patients with a truly rejuvenated and dynamic appearance, as well as restored self-esteem.
"The facial expression is the first thing people see. This is what I call the 'emoticon effect,' " Drehsen says. "This first impression dramatically impacts how others perceive us. People may think we are tired, unhappy, or upset based on what our face communicates. And this social perception often indirectly affects our well-being."
An avid art lover, Drehsen approaches each patient like a painter's canvas, understanding that the modification of one area impacts the overall perception of the entire face.
He strongly believes that the actual plethora of so called "noninvasive" or limited procedures—such as mini-lifts, quick-lifts—by not addressing the comprehensive whole, paradoxically, often produce less natural-looking results.
His goal is to understand his patients and their social interactions, and work in concert with them in order to restore their natural beauty.
As an accomplished surgeon, Drehsen understands that the best way to achieve beautiful results is to focus on the goal, rather than techniques. "I got fed up with the teaching of techniques over results," he says. "So, I focus on the goal: What do I need to do to achieve the kind of results my patient truly wants? Then I define the combination of procedures best in alignment with the goal."
Drehsen uses a variety of new technologies in his practice, depending upon the patient's overall objectives. "I extensively use fat injections to help replenish what nature and time diminished," he says, "and have for almost 2 years, for the right candidates, refined the use of 'true' autologous 'stem cells'—becoming arguably one of the most experienced surgeon in the USA to utilize stem cell-enhanced fat grafts in my facelift procedures." His preliminary results are pointing to better graft retention and amazingly improved skin quality in the great majority of these patients.

Observe the dynamic and natural effect of his Refresher Lift & "Dual Plane" Browlift
Preplanning is indeed essential to the entire process. Drehsen has used "computer imaging" for more than 20 years, helping his patients visualize potential results. He believes this technology offers physicians the best tools to evaluate the impact of specific procedures on the face.
"Ancillary procedures, like chin augmentation or a brow lift, can add significant aesthetic and psychological benefits to a mere facelift procedure," he explains. "Based on the computer image, the patient can visualize the potential results and evaluate whether adding these associated procedures makes sense, since they now have a clear picture of the overall outcome."
Drehsen believes that an artist's eye is obviously critical to the entire process. Being able to clearly visualize where there is a loss in volume, understanding what will move and its impact on the entire facial structure, is essential.
"Doctors rarely use fat injections during lifts," he says. "But I have obtained amazing results by volume restoration in brows, temple, cheeks, lips, etc, after the deep suspensions or, even in some cases, preplacing fat and also 'stem cell'-enriched micro-grafts in areas of undermining."
THE REFRESHER LIFT AND STEM CELL-ENRICHED REFRESHER LIFT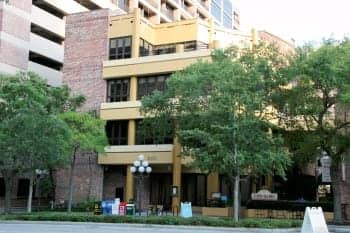 The Venus House, a luxurious center dedicated to the art of cosmetic & reconstructive surgery
Drehsen has established his Refresher Lift as the cornerstone of his facial-rejuvenation practice, using this unique approach to return freshness and youthfulness to an aging or tired-looking face. The procedure can be performed using standard fat micro-grafts or "stem cell"-boosted grafts, depending on patient preferences or requirements. It incorporates a strong vertical uplift of tissues and skin instead of traditional front-to-back tightening or stretching.
He premarks the face and manipulates key facial structures with his patient standing up to get a more accurate feel for how the tissue will move upward, and sketches the anticipated volume requirements and transpositions. During his Refresher lift procedure, he first releases the skin and then mobilizes and secures key support areas in a semivertical direction, reversing harmoniously the effects of gravity. He then inflates the premarked areas with fat micro-injections prior to the conventional skin trimming.
"Many facelifts pull the face back, which may not work for many patients," he says. "As we age, gravity pulls our facial muscles and tissues downward. This very reliable vertical lift counteracts the natural way we age and restores a youthful and natural look."
Simple fat or stem cell-enriched micro-grafts are dispersed in sufficient amounts to produce a moderate overcorrection of the premarked area, encompassing often the brows, temples, suborbital, malar, parabuccal, paragenial, and lips when needed.
Squinting lines are reduced by a conservative punch avulsion of the lateral periorbital orbicularis.
An oddly receding hairline belies all rejuvenating efforts. The Refresher Lift maintains a youthful temporal hairline. This can be only be achieved using sharply beveled, wavy, pre, and rarely retro trichial incisions designed to minimize the displacement of the frontal or temporal hairline or sideburns. Our transtragal incision is refined by a one-sided Z-plasty.
The most common ancillary procedures performed in conjunction with the Refresher Lift or the Stem Cell Refresher Lift are intraconjunctival lower blepharoplasties with a 35% TCA peel, w-platysmaraphy to correct saggy and prominent band. The dual-plane brow lift is commonly performed to restore an elegant and dynamic framing of the eyes.
For examples of Drehsen's aesthetic philosophy, please visit www.Refresherlift.com or www.CliniquePS.com.
THE VENUS HOUSE PROJECT
Drehsen's new surgical center, located at 240 First Avenue South in downtown St Petersburg, Fla, is named The Venus House after the Roman goddess most associated with love and beauty.
The specialized AHCA-approved ambulatory surgery center will meet the highest state standards. It will be equipped with many luxuries, mirroring a hotel. The new center will also host an accessories and garment retail space dedicated to restoring a woman's self-confidence after surgery.
Christian G. Drehsen, MD
Clinique of Plastic Surgery
2325 Ulmerton Rd
Clearwater, FL 33762
(727) 592-0991
www.CliniquePS.com
"Technological developments have made facial rejuvenation predictable, safe, and more effective than ever before. This new surgery center is the embodiment of that, making this type of surgery possible outside of a hospital setting, comfortable, and rejuvenating," Drehsen says.
The building will also include a medical spa and state-of-the-art "Adipose Tissue Bank," a first for the West Coast of Florida. Patients will now be able to save their own fat or stem cells removed during liposuction and use them for future cosmetic or reconstructive use.
This new facility reflects Drehsen's longtime vision of bringing together his goals of helping his patients look natural and feel healthy. He is also making the surgical center available to other plastic surgeons in the area.
---
Schae Kane is a contributing writer for PSP. She can be reached at .