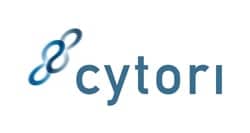 Cytori Therapeutics Inc plans to roll out its Celase® GMP enzyme at the upcoming 2015 International Society for Cellular Therapy (ISCT) annual meeting.
This will mark the first time that Celase GMP is available for purchase as a stand-alone product.
Celase is a proprietary enzyme blend that was designed specifically to optimize Cytori's automated adipose tissue dissociation process. It is produced using avian and mammalian tissue-free raw materials, aseptic processes, and sterile filtration under current good manufacturing practice (cGMP) guidelines.
Celase has been approved by the US Food and Drug Administration for use in clinical trials evaluating Cytori Cell Therapy™ in patients with chronic heart failure, osteoarthritis of the knee, and hand manifestations of scleroderma.