More than 1400 aesthetic professionals from 22 countries, including the US, UK, Australia, and India, as well as Grand Cayman, Russia, and the Philippines, attended the first-ever Global Virtual Aesthetics Summit (GVAS), which took place November 10 and 11 in a virtual space.
Hosted by MyFaceMyBody, the event was held over 48 continuous hours and featured both clinical and business programs offering more than 100 speakers across a multi-specialty program covering the latest in global insights. Business mentors presented unique content covering marketing, social media, business, financial planning, customer service, and more.
Attendees included clinical staff, plastic surgeons, and doctors, as well as journalists, who used virtual technology to join seminars and workshops, network with their peers, and visit exhibition stands.
There were 7,384 exhibition booth visits, with each exhibitor generating 50 to 150 leads. In addition, clinics and practitioners from as far afield as Istanbul, Brazil and Saudi Arabia logged into the GVAS Exhibition spaces, seminars, and networking lounge.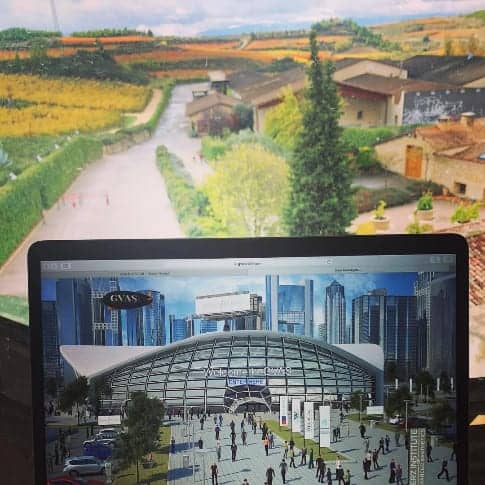 The most popular workshops were the hands-on with the masters, practical demonstrations and the topics of injectables. The top five most-watched workshops from GVAS were, "Essentials: Facial Analysis – Every Face is Unique," which was watched more than 700 times in 47 hours; "The Masters – Mid Face and Periorbital"; "Full Face"; "Upper Face and Temples"; and "Global Trends in Injectables."
"GVAS has been a dream of mine for a long time. It was a massive effort to put together, with years of planning and hours and hours of working with so many different countries and regions. As a result of this, the event has been a phenomenal success, exceeding all of our expectations. Virtual visitors attended from countries all over the world. GVAS offered these clinics and practitioners access to lessons and seminars from some the worlds leading minds in the Aesthetics Industry. Access that would have been impossible before. The feedback we have had so far has been overwhelming, with everyone so excited about this innovative way of learning, networking and attending a conference," says Stephen Handisides, Director of GVAS and MyFaceMyBody, in a media release.
"I can honestly say that I was surprised that the concept of GVAS was so well-received by my staff. I typically have difficulty in finding enough lectures at conferences for my staff to attend so much so that many times I do not take them. They were so excited that they blocked out their schedules to ensure they wouldn't miss any of the speakers. My staff basically jumped all over this new learning concept!" says Thomas E. Young, MD – Young Medical Spa.
"GVAS had some great talks with something for everyone. The live demonstrations were great for the nurses and the reception staff as many of them had not had the chance to see some of the procedures, like threads, being done. It's great that we can access the content for the 30 days as not all staff were able to access all presentations on the day due to appointments etc. Congratulations on a great event," Mhairi Finlayson adds.
This year, the internationally acclaimed MyFaceMyBody Awards was also held as part of GVAS, with the winners for these acclaimed awards soon to be announced, per the release
GVAS was made possible by Diamond Sponsor, The Medical Business Academy; Platinum Sponsors, Merz Institute of Advanced Aesthetics, Wigmore Medical, Dermapenworld, Aestheia, and Mazars; and Gold Sponsors, MSF Companies, BTL Aesthetics UK, BTL Medical Technologies Australia, and Suneva Medical.
MyFaceMyBody is a global educational resource for aesthetic professionals comprised of accredited educational courses, virtual events, global awards programs, print publications, and insight reports.
Watch this highlight video from GVAS: https://youtu.be/vGyf09rbQMU
For more information on GVAS and to watch all the workshops on demand, visit: www.myfacemybody.com/gvas/registration
[Source: MyFaceMyBody]