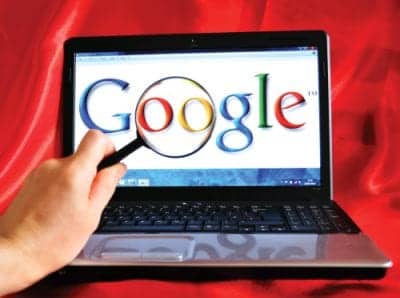 Several months ago, I was on my way to Boston and a friend recommended an Italian restaurant in the Back Bay area. I didn't jot down the name because I figured I would "Google" it when I arrived.
I tried, but it wasn't so straightforward. I started with "Italian restaurants in Boston." Nothing jogged my memory. I continued with other search terms, including "top restaurants in Boston," "Italian restaurants in the Back Bay," and "Top Italian restaurants in the Back Bay."
Still nothing. So, how good could this restaurant really be?
I am in the Internet marketing business, and I know the quality of the food in a top Italian restaurant in Boston likely has zero relationship to how and where it appears in Google's search results.
Still, high visibility on Google communicates quality to the consumer—even an informed, Internet-savvy one like myself. Finding restaurant information online is just one example. Another is that consumers are clamoring for health-related information—including that on plastic surgery procedures—online.
According to one report, fully 84% of Internet users have sought health care information online during the last year. Fifty-two percent are looking not only for themselves but also for others.
Google commands a 70% share of the Internet search market, making it the most important search engine for plastic surgery practice marketing. Google is a noun, a verb, and really a cultural phenomenon. And if you are not paying attention to your rankings on Google, prospective patients may not pay any attention to you or your practice.
THREE KEY STEPS
1.) Take the Google visibility test.
A simple test can help you understand how you fare on the Google visibility scale. Search on Google for core terms related to plastic surgery procedures, such as "breast augmentation" and "tummy tuck." Where does your practice fall in the rankings? Can your practice information be easily accessed from the first page of Google? The second?
Prospective patients often search for these general terms before moving on to location-specific searches such as "facelift New York" or "liposuction Dallas."
See how your practice fares in local searches, as well. How do your competitors stack up? Can you be found on the first results page for "facelift surgeons" in your market?
If you can't easily find information on your practice online, neither can potential patients. Your practice information can be made available to consumers in a variety of formats in the Google search results, including practice Web site, directory listings, pay-per-click (PPC) advertising, Google Business Listings, review Web sites such as Yelp, and many others. Investing time and money in search engine optimization and/or getting placement of your practice information in other prominent places in the Google search results can greatly help improve your practice's visibility.
2.) Make sure patients can contact you.
Your practice's visibility on Google is meaningless if patients can't contact you.
Is it easy for consumers to contact your practice via e-mail or by phone? This information should be prominently featured or easily accessed on your Web page or other Web sites where your practice information appears online. If it is not, take steps to make sure consumers can contact you if they are interested in a consultation.
3.) Give people what they want.
Patient testimonials, procedure results, and before-and-after pictures all rank high on the list of what visitors are looking for when they view your practice information or that of your competitors. Make sure these elements figure into your search engine optimization strategy and are portrayed prominently anywhere your practice information is presented online.
If you rank high on Google, make it simple for people to contact your practice and provide the type of visual and written information they seek. If it's easy, consumers will look no further.
I never did find the exact Back Bay restaurant that my friend mentioned, but I was able to find quite a few on Google, most of which were pretty good.
---
David Evans, PhD, MBA, is the CEO of Ceatus Media Group, based in San Diego. A recognized authority on Internet medical marketing strategies, Evans has spoken at meetings of the American Society for Aesthetic Plastic Surgery, American Society of Plastic Surgeons, European Society of Cataract and Refractive Surgery, and American Society of Cataract and Refractive Surgery.