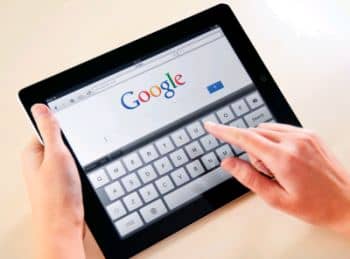 A plastic surgeon's office assistant picks up the phone, and the caller on the other end requests two breasts and a thigh … with extra barbecue sauce. No, the caller isn't in the market for a lift; she's just looking for some dinner. Nearby, a restaurateur answers the phone and the caller inquires about the cost of breast augmentation with implants and a lift. Clearly, these items were not on the menu.
This is a true story, and an extreme example of what can happen when your Google Places page information is not accurate or is easily confused with other businesses.
LOCATION, LOCATION, LOCATION
For the last 10 to 12 months, Google has been fiddling with its search results page, creating prime real estate for its newly unveiled "Google Places" listings. These listings occupy the top tier of the search results pages in response to local search queries such as "New York plastic surgeon" or "Los Angeles cosmetic surgery." The listings link to your practice Web site.
All practices should proactively set up and monitor their Google Places information and account. (If you don't, you could be taking orders for chicken and ribs.)
GOING GOING, GONE
Curious how the mix-up happened?
Google uses sophisticated software to "crawl" or "scrape" information from a wide range of online sources. This is the software that ranks Web sites and captures information for the Google Places pages. All Google knows is what you tell it. The Places page in question had not been claimed by its true owners.
Other things that may trip Google up include multiple pages that split the reviews and citations (online information about your practice). The search engine may also capture outdated information and then display it on your page, or use a not-so-flattering street-level picture of your practice for the pictures on the page.
Don't let this happen to you (or your practice). Avoiding these pitfalls starts with setting up a new Places page or editing an existing page. Here's how to do it right:
Set up a Google Gmail Account.
Visit the "Google Places for Business" page.
Click the "List Your Business" icon.
Enter your main phone number to see if you are already listed. If you don't see your business, click on "Add a New Listing."
If you see a listing for your practice, click the "Edit" button to add or delete information.
After adding information, you will need to verify your listing with Google, via Phone, Email, or SMS Text.
Once verification is complete, your page, along with the edits, will appear.
It's that simple. I swear.
So how can you make sure your Google Places page really sings?
Do choose the categories for search terms most germane to your business, such as "plastic surgeon" or "surgeon."
Don't add cities or locations within the categories to manipulate the rankings. It won't work.
Do add information about you and your practice. This includes photos, YouTube or other videos, your accomplishments, memberships, certifications, and publications.
Do eliminate duplicate listings by claiming and deleting them.
Do double- and triple-check the address and contact information to make sure it is accurate and up to date.
Do consider listing in various plastic surgery directories. These listings help with rankings on the Places page. Google uses citations to validate your business. The more citations you have on high-quality, well-thought-of Web sites, the better your position on Google Places will be.
Do not include information that is not part of your business name. For example, if your practice name is "John Smith, MD," do not list yourself as "John Smith, MD Liposuction Specialist." If you do, Google may penalize or blacklist your Google Places page.
Do not add fake reviews. There are obviously a number of ethical reasons not to do this, but another reason is that you'll get caught. Google can identify these reviews through IP addresses and other technology. Again, you could get blacklisted. Your Places page links to your Web site, so blacklisting is a big deal.
If you want to go Places, all you have to do is take the right steps.
PS: Curious how the great BBQ chicken/plastic surgery debacle turned out? We contacted the BBQ restaurant, and they immediately said, "Wow, we wondered why we were getting those calls." We asked them for their login information. It turns out that both businesses' Google Places pages had not been "claimed," and their addresses were similar. We claimed it for them, and they provided the login once Google verified the page. We reported the problem via "Report a Problem," and the issue was successfully resolved.
If Plan A had not worked, the second option would have been to delete both Places pages and start over. The latter is risky business because you can lose all of your hard-earned reviews and citations. Deleting your Places page should be considered only as a last resort.
---
David Evans, PhD, MBA, is the CEO of Ceatus Media Group, based in San Diego. A recognized authority on Internet medical marketing strategies, Evans has spoken at meetings of the American Society for Aesthetic Plastic Surgery, European Society of Cataract and Refractive Surgery, and the American Society of Plastic Surgeons, among others. He can be reached at or (858) 454-5505.