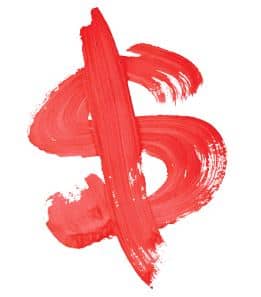 So you think you want to lease a laser for your practice? You are not alone. Everyone is doing it, from Fortune 500 companies to lawyers, accountants, distributors, the corner store, and medical practitioners of all kinds. Health care professionals leased hundreds of millions of dollars in equipment in 2011 alone.
A growing number of lasers and other technologies is out there competing for your dollar. Patients are clamoring for the latest and greatest lasers after seeing them on The Doctors, Dr Oz, or any of a dozen other media outlets. This is good, but the problem is that these technologies can be cost-prohibitive for many practices.
Leasing equipment makes both dollars and sense for many cosmetic surgeons, says Greg Einhorn, director of sales at Group Financial Services, a specialty lender for the health care industry based in New York City.
Do away with all of your misconceptions about what leasing means and what it doesn't. "Leasing is not for doctors who can't afford to shell out cash. It is for doctors who understand the economics of good business," Einhorn says. Leasing a laser can make practice growth and expansion affordable as well as free up capital for additional and profitable uses such as investing in your retirement.
The key is to negotiate your lease correctly. Here are five steps to make sure you are getting the best bang—or zap—for your laser leasing buck.
LEASER BEWARE
---
Plastic Surgery Practice's legal analyst, Michael Sacopulos, advises physicians to be careful of hidden costs when leasing new equipment. "Practices need to be aware of additional costs associated with leasing lasers or other specialty equipment," says Sacopulos, a partner at Sacopulos, Johnson & Sacopulos in Terre Haute, Ind. "First, know that maintenance costs are not always included in the lease price. You may be required to have a separate maintenance contract."
He also cautions that practices leasing new equipment should speak with their insurance agent first. "Practices are legally responsible if a leased piece of equipment gets damaged or destroyed. Make sure the equipment is properly insured."
Finally, Sacopulos says that practices should inquire what happens once the lease ends. "I had one client who was responsible for the shipping costs to return a large piece of equipment across the country when his lease was up. This clause in the lease cost him several thousands of dollars that his practice had not anticipated."
Michael Sacopulos is the legal analyst for Plastic Surgery Practice. He can be reached at (812) 238-2565 or via e-mail at .
DETERMINE A MANAGEABLE LEASE PAYMENT
"Work with your leasing company to come up with a manageable lease payment that is affordable and maximizes a return on the investment," Einhorn says. Some physicians like a deferred payment program that can ensure a positive cash flow on their investment.
MAKE SURE YOUR LEASE IS UPGRADABLE
The rate at which technology advances is speeding up in the medical world, and plastic surgeons, dermatologists, and other cosmetic medicine specialists see this all the time. You bet the farm on one laser or technology to find out it has been surpassed by the next best thing before you have had a chance to introduce it to your patients.
"One of the key benefits of leasing is that it can help to remove the danger of equipment becoming technologically obsolete," Einhorn says. Group Financial, as well as other leasing companies, offers prepayment and upgrade options on virtually all of its payment programs.
DON'T PUT ANY MONEY DOWN
"Competitive leasing terms and conditions should not require a business to put money down, require compensating balances, or any other forms of additional collateral," he says. These requirements dilute the benefit of leasing for your business.
ACCEPT ONLY 100% FINANCING
"Make sure that your lease covers 100% of the transaction cost," he says. "Lease payments should be fixed for the term and should not float higher or lower."
MAXIMIZE YOUR TAX BENEFITS
"Leasing equipment for your practice can offer significant tax benefits," Einhorn says. "Payments may be a fully tax-deductible operating expense," he says.
Following these five tips when negotiating a lease for that laser you have been eying can help guarantee that you are getting the best deal possible on the equipment.
---
Denise Mann is the editor of Plastic Surgery Practice. She can be reached at [email protected]. Greg Einhorn is the director of sales for Group Financial Services in New York City. He can be reached at (800) 336-8562 or (917) 847-7840 (cell), or via e-mail at .