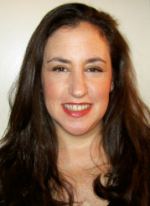 Denise Mann
The highlight of any American Society for Aesthetic Plastic Surgery (ASAPS) meeting is always the hot topics, and this year was no exception.
The 2012 global hot topics was, well, a hoot. Each year, ASAPS and its members devote a full day to discussing, and often deconstructing, the latest and greatest plastic surgery techniques and technologies. Nothing is off limits, not even spooky vampire facelifts and trends in cosmetic gynecology.
The event is headlined by top plastic surgeons—many of whom really hammed it up this year. The always contentious laser-lipo debate pitted "laser king" Barry DiBernardo, MD, a New Jersey plastic surgeon, against Santa Monica, California's Steven Teitelbaum, MD.
The goal of the discussion was to pass or veto a resolution stating that "laser liposuction is a positive body contouring advance for patients." DiBernardo touted such benefits as skin-tightening, while Teitelbaum focused on the risks of laser lipo—namely, burns, pain, and scarring that can be "completely untreatable."
Ultimately, the resolution didn't pass, but both doctors received a boxing glove for taking part in the robust debate. (They also entered to music from the movie Rocky.)
Surgeons discussed what causes capsular contracture and how to best treat it; they compared new fillers to old standbys; introduced a new, gentler form of water-assisted liposuction, called Hydrasolve; and announced some exciting findings about how Kythera's ATX 101 banishes submental fat.
But the biggest news wasn't part of hot topics. That came from the newest player in the breast implant arena—Sientra. In a bold, decisive, and possibly divisive move, the company announced that it would only sell its new implants to plastic surgeons.
This announcement was music to ASAPS members' ears, who took it as a ringing endorsement of their skill, expertise, and training. Suffice it to say, the overall mood at the meeting was upbeat, but this is not to say that the specialty doesn't face its share of challenges.
Yes, the heat is on the doctors to turn the tide on a rising anti-plastic surgery sentiment.
This month's covers story discusses how ASAPS president Leo R. McCafferty plans to address these challenges, including the calls to ban cosmetic surgery in light of the evolving Poly Implant Prothèse (PIP) breast implant scandal in Europe and the recent influx of plastic-surgery-gone-wrong cases picked up by the US media. McCafferty is a man with a plan, and I am very grateful that he made the time to talk to Plastic Surgery Practice before, during, and after what was a very, very busy meeting for him.
Along the same theme, our legal adviser discusses the strange-but-true plastic surgery disasters that the media has been covering, and the evolving role that cosmetic surgeons have in cleaning up this mess. Sadly, such revision surgeries are becoming commonplace. Many doctors must go in blind as there are no playbooks on how to remove injections of industrial-grade silicone from the buttocks, for example.
All in all, I think it's a pretty good issue that looks at some of the most important hot topics facing cosmetic surgeons today. I hope you agree!