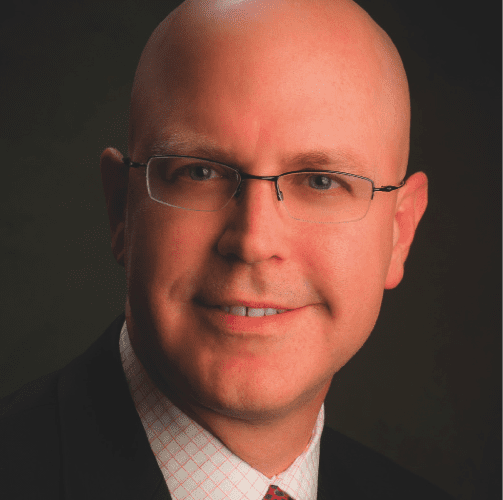 Gregory Laurence, MD, FAAFP, BC ABFP
by Amy Di Leo
Gregory Laurence, MD, FAAFP, BC ABFP, is a surgeon who says he has learned to be a "nonsurgeon" so he can better serve his patients. He has a very nonmedical approach when dealing with his patients about their facial aesthetic goals and options at his Germantown Aesthetics Advanced Surgical Centre near Memphis, Tenn (lasermemphis.com). "The ultimate goal of medical ethics is to count the needs of our patients as our highest priority," Laurence explains.
Not having to contend with matters of insurance while dealing with complex medical issues at his practice, Laurence believes the personal touch might be more challenging for his nonaesthetic colleagues. Either way, Laurence's passion for his work is obvious.
"For those of us who are fervent about the promise of new approaches to facial rejuvenation, we may need to remind ourselves that our task is still simple—to communicate the expected risks, benefits, and alternatives of a facial aesthetics procedure while in the pursuit of an expected result. But if we are honest with ourselves, wouldn't we agree that it is a daunting task to transfer such a level of comprehension to a patient? The modalities that we, as artists, have on our palettes, substantial in number and quickly growing, increase the complexity of both the treatments and the explanation."
It has become easy for Laurence to accept what he refers to as a "big tent view of multispecialty care facial aesthetic physicians." He says he believes that the Hippocratic tradition demonstrates a commitment to placing the patient first, and that unselfish tradition is void in many who attempt to lure patients with the promise of easy solutions. He explains, "Highly publicized poor patient outcomes demonstrate that physicians and their adequately supervised staff have the best chance to provide a high-quality result. He adds, "On occasion, I have been in the position of correcting adverse events from ethical colleagues, but the vast number of injuries or snake oil 'rip-off' treatments come from commercial 'mills' or unlicensed, misrepresented individuals."
Laurence believes in offering pro bono care in certain situations. "I recently had the opportunity to treat a malasma patient who sustained hypertrophic facial scarring from a mail order chemical peel," he explained. Laurence performed the entire multimodality treatment program at no charge because he believes that all medical professionals in the aesthetic industry share a responsibility to guard the reputation of the specialty. "Our standard must exceed the standards of the commercial interest and greed-motivated merchants," Laurence asserts.
| | | |
| --- | --- | --- |
| | | |
| (click to enlarge) | (click to enlarge) | (click to enlarge) |
Laurence says he spends about an hour consulting with each new facial aesthetic patient. "Our challenge is to call our aesthetic medical colleagues to the highest standards. We must provide high-quality options with full disclosure to our patients," he explains. "Physicians cannot appear like servers in a restaurant, taking orders from patients. It is our responsibility to our patients to describe the relevant breadth of surgical and nonsurgical options. The potential modalities that must be comprehended by our patients are substantial and include the use of toxins, fat grafting, and fat removal (facial microliposuction)," he adds.
Along with the increase in options for surgical incision procedures, Laurence says there has also been an explosion in the number of ablative and nonablative energy devices. "In some cases, the options of freezing, ultrasound, and radiofrequency must be discussed," he shares. Laurence says that when he draws out all the options for his patients, often they choose one of the FDA-approved long-term fillers as opposed to surgical options. Although he says that he enjoys performing surgery, he believes there has been a paradigm shift that has occurred in facial aesthetics with regard to volumetric restoration.
With medical ethics a high priority for Laurence, he insists that before-and-after photos he and his medical colleagues show their patients should be from a known, trusted, and disclosed source. He believes in sharing multiple models to illustrate expected results. He also feels strongly about the responsibility of ethical physicians, which he says is "to understand and educate the patient, and then to treat, decline treatment, or refer if indicated."
"In the end, there are few other areas in medicine that are more rewarding for surgeons," Laurence shares. "My experience is that I get 10 times more enthusiastically stated appreciation than my nonaesthetic colleague. Many in my field feel we are living a dream. We all must recognize the sobering responsibility that accompanies this reward."
---
Gregory Laurence, MD, FAAFC, BC ABFP
Germantown Aesthetics Advanced Surgical Centre
7475 Poplar Pike
Germantown, TN 38138
Phone: (901) 624-5605
Fax: (901) 791-0966
www.lasermemphis.com