"I think Vegas is kind of a Mecca for aesthetic procedures as well as for high-tech medicine."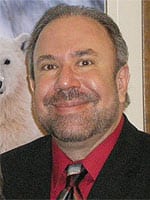 Edward M. Zimmerman, MD, PC
Las Vegas
Edward M. Zimmerman MD, PC, nicknamed "Dr Z" by his patients, is the president of the American Board of Laser Surgery and owns a private practice just off the Strip in downtown Las Vegas. In a small section of town, he's managed to sculpt a life for himself that includes all his passions: aesthetic lasers, music, art, and staying in private practice (of which he speaks with zeal).
It wasn't always such a perfect situation for him. At one time, his life bobbed around like a roulette ball before settling in the jackpot of his dream situation. Of course, none of this could work out without what he calls his "better two-thirds"—his wife, Marilyn. She runs the business end of his full-service cosmetic surgery practice.
"I'm surrounded by a terrific staff," he says. "It's a practice shaped from the top down, so with my wife administering the practice we're able to be what we are."
Zimmerman formerly practiced in Pittsburgh before the timing was right and he seized the opportunity to go west. It started when he visited Las Vegas in the mid-1990s to teach a course on using lasers in aesthetic practices. "Someone who attended the course got all excited about all the laser stuff that I was teaching and offered me a job," Zimmerman recalls.
"At that point, Western Pennsylvania was going through a transition from traditional care to managed care—or what I call 'mangled care'—and practices were selling out to hospitals. I felt strongly that hospitals didn't have the best interest of the patients at heart. People were buying medical practices basically as a funnel to put patients into the hospital. So, I was the dissenting vote among the initial core practice that I helped build back there, and the timing just worked out. I was free and available to be in solo practice or join a group somewhere else."
He responded by moving to Las Vegas and creating his own practice. "I didn't have the money to go back home [to Pittsburgh], so it was a make it or break it kind of thing and we made it happen."
These days, he's proud to, as he says, "let his freak flag fly. The Establishment wants us to offer mediocre service in very short amounts of time. It is not really practicing medicine in the way that I was brought up when I went into medicine. I happened to be in the right place at the right time where I could build a completely aesthetic, safer practice where I could spend the time that I need to and want to with patients."
Even better, he could serve his patients while utilizing his other great love: lasers.
Dedicated to All Things Laser
Zimmerman is the president of the American Board of Laser Surgery, an international, nonprofit organization that was founded in 1984 to help clinicians utilize lasers safely.
"People take a 2-day written exam," he explains. "After they pass the written exam, they have a 1-day oral defense in order to become a diplomate of the American Board of Laser Surgery."
Zimmerman conducts many of the oral exams himself; when dealing with international applicants, he uses the Skype phone system. In this way, he has also put together a strong network of physicians from around the globe from which he learns how others approach procedures and aesthetic challenges.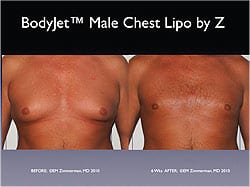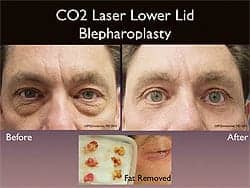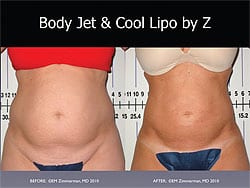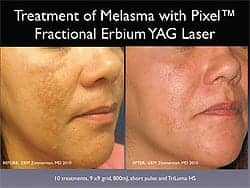 "They send me before-and-after pictures and patient information sheets, and things like that. Then, as we talk, I learn stuff from doctors in Jordan, Singapore, Bangkok—all over the world," he says. "It's an honor, and it's also a fascinating educational tool."
As far as his own contributions to work with lasers is concerned, Zimmerman says, "I'm probably someone who's helped bring modalities together. As far as bundling modalities, I've been a longtime advocate of putting a number of wavelengths together to get the best outcome for the patients and to minimize the risk. It's one thing to take a particular wavelength and turn the power up to try to get rid of a lesion. It's another thing to turn the power down and do several visits or use several different wavelengths to get the best outcome. If someone comes in and they have a very wrinkly, freckly face with broken blood vessels, no one laser will fix all those things. It's a combination of the correct wavelengths and the correct parameters being used on that equipment that allows you to get the optimal outcome for the patient, with the safest way of getting there."
Zimmerman uses a variety of methods to keep his patients safe. His Web site declares that he does not use general anesthesia for any of his surgeries. This keeps the patient safer and makes the thought of surgery more comfortable for them, he says.
"With the liposculpting, the biggest thing that I've learned from studying both here and in Europe and in South America is that being able to work the patient while they're standing, and then sculpt and then stand them up again to see how the tissue hangs under gravity, is a critical part of getting the best outcome."
What Stays in Vegas …
Despite running what Zimmerman calls "a pretty conservative, high-tech practice," his office's close proximity to the Las Vegas Strip begs for interesting clientele.
"We seem to get some very unique requests from people," he says, such as "the older gal who came in her blue-sequined ballroom gown one day without wearing any underwear. Fortunately, I had a female staff member present. She hiked up her ballroom gown and showed me her backside, which was small and kind of wrinkled and shriveled, and then showed me a picture of [actress Jennifer Lopez] and said, 'This is what I want to look like.' I had to catch my breath and say, 'Well, ma'am, I think that one's beyond my training.' "
The Vegas stories don't end there. Another example: "We had one gentleman who needed to get his eyes done—the skin was hanging down far enough; it was interfering with his vision. He went to his favorite casino and put in his money, and then he hit the jackpot and called the next day and said, 'Sign me up, I'm ready.' "
Breathing Room
What of Dr Z when he's not at work? "If I had more time, I would be spending more time with my guitars and piano," he says. "I was raised in a household surrounded by music and art, and that's basically what I've surrounded myself with as an adult."
In addition to his love for music, Zimmerman enjoys woodworking and drawing. "The other thing that I really like to do," he admits, "is play in the garden. In Las Vegas, we have xeriscaping, [or] how to landscape without grass, which takes a lot of water. My entire backyard is all different textures and colors of stone and succulent plants. There's something blooming all year round."
All in all, it looks like he has won it big. "I'm one of the few people who gets to go to work and actually enjoy what they do most days," he beams.
---
Sarah Russel is a contributing writer for PSP. She can be reached at [email protected]