Celebrating a "slice" of the best of breed in plastic and cosmetic surgeons in the United States.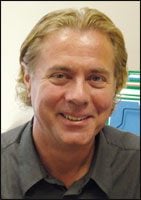 Jeffrey Frentzen
I was not expecting it to happen. Honest. When the publisher of PSP initiated a call for submissions for the First Annual Top Doctors issue, I was not prepared, mentally, for the number of truly excellent physicians who inundated our office with nominations. And after all has been said and done, I can happily report that what we have in this compendium truly are 18 of the top doctors in the plastic and cosmetic surgery field.
Top Doctors 2010 is, in essence, a marketing platform for aesthetic practitioners to call attention to their practices, as well as a vehicle for trumpeting a "slice" of the best of breed in plastic and cosmetic surgeons in the United States.
Top Doctors 2010 reads like a "Who's Who" of veteran and up-and-coming physicians. In the course of working with these men and one woman, my appreciation for what it takes to be a top surgeon, day in and day out, has expanded greatly. Their depth and range is impressive. I hope you feel the same way after you have read these profiles.
A Topflight Lineup
All of the Top Doctors 2010 profiles published herein are intended to project the background, experience, and philosophy of each physician. In addition, I decided to use this space to add some of my own observations and insights into the work and accomplishments of these fine people.
Take Michael S. Beckenstein, MD, FACS, of Birmingham, Ala, whose compassion combines with surgical skill at home, as the architect of a unique breast surgery support center in his community, as well as redefines the term "going the distance" when repairing child victims of fire and other tragedies. He not only makes them whole, he makes them part of his family.
Likewise, Reginald R. Sherrill, MD, is an aesthetic practitioner whose tireless community support balances out his business success in a Georgia mill town.
There is a healthy international flavor to Top Doctors 2010, as represented by George J. Bitar, MD, FACS, whose growing up in war-torn Lebanon in the 1970s and 1980s contributed to his decision to become a plastic surgeon; Christian G. Drehsen, MD, who attended medical school at the University of Brussels; and Ramtin Kassir, MD, FACS, an Iran-born surgeon whose extensive travels allow him to not only witness new techniques, but also show him firsthand the ways in which people from other cultures approach plastic surgery.
In addition, I was impressed with the compassion, expertise, and quality of service demonstrated by Emilio M. Justo, MD; Charles A. Messa III, MD, FACS; Marc J. Salzman, MD, FACS; Jeffry B. Schafer, MD; Yoel Shahar, MD; Edward M. Zimmerman, MD, PC; and Adolfo Napolez, MD.
Having worked 10 years in the computer trade press, I'm a sucker for things technical and on the cutting edge. That end of the spectrum is also well represented here. J. Kevin Duplechain, MD, FACS, has been bringing new aesthetic products successfully to market while running an expanding practice in Louisiana; Sharon McQuillan, MD, is on the forefront of stem cell use in plastic and cosmetic surgery; and Jason N. Pozner, MD, FACS, is well-known in the field for his investigations into the latest aesthetic technologies and for his rigorously honest appraisals of same.
Two of our Top Doctors have been dentists and then impressively moved into the cosmetic surgery field. Kevin R. Haddle, MD, DDS, is heavily into endoscopy; and Joseph Niamtu III, DMD, FAACS—"Joetox" to his buddies—has pretty much cornered the Richmond, Va, market and is forever finding inventive new ways to solve aesthetic problems.
Despite varied backgrounds and approaches, all say they could not have succeeded without loyal staff, families, and other support people. Edward Breazeale, MD, of Knoxville, Tenn, summed it up in this way: "We're into our fourteenth year now, and it's been this kind of a journey for them, as well. I think what's neat is they feel like they have some ownership over the practice too, which is good. When the employees feel like they're included and they're needed, that's a big deal for success."