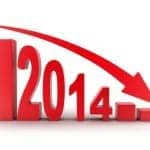 Cosmetic surgery in the UK fell in 2014, according to the latest statistics from the British Association of Aesthetic Plastic Surgeons (BAAPS).
In 2014, there were 45,406 surgical procedures, down 9% from 50,122 in 2013, with some—namely, breast augmentation and rhinoplasty—falling more sharply than others.
Read Professor James Frame FRCS, FRCS letter to the editor concerning the 2014 BAAPS statistics.
The exact reasons for the drop can only be speculated, but fallout from the Poly Implant Prothese (PIP) breast implant scandal, as well as the economy, likely play a role.
"The difference between 2013 and 2014 may seem surprising, but the dramatic double-digit rise last year was very clearly a post-austerity 'boom,' and figures are simply now returning to a more rational level," says Rajiv Grover, consultant plastic surgeon and former BAAPS president, in a news release.
The top 10 procedures in 2014 were:
Breast augmentation—down 23% to 8,619
Eyelid surgery—down 1% to 7,752
Face and neck lifts—up 1% to 6,402
Breast reduction—up 1% to 5,528
Liposuction—up 7% to 4,627
Nose jobs—down 24% to 3,690
Fat transfer operations—down 4% to 3,155
Tummy tucks—down 20% to 2,713
Brow lifts—down 7% to 1,978
Ear corrections—down 20% to 942
Demand for eyelid surgery, face lifts, and fat transfer remained largely unchanged in 2014—yet more "conspicuous" treatments such as tummy tucks and nose jobs dropped dramatically. "In cosmetic surgery, the natural, less-is-more look is definitely on the rise as patients opt to be 'tweaked' rather than 'tucked,' " Grover says.
Breast augmentation held its top place as the most popular surgical procedure, but demand for it plunged by a quarter (23%). Breast reductions went up by a modest 3%.
Male plastic surgery also declined by 15% in 2014, the statistics show.
Nose jobs, which were last year's most popular procedure for men, plummeted by as much as 30%, and even male breast reduction has sagged by 10%. All male procedures fell, although less dramatically in terms of subtle treatments, such as male eyelid surgery.
The ratio of men remained the same as previous years, however, with male patients still accounting for roughly one in 10 (9%) of all surgical procedures.
BAAPS 2014 Snapshot: Female Plastic Surgery
Female numbers decreased by 9% overall, although liposuction for women increased in popularity by 10%.
Women had 91% of all cosmetic procedures in 2014.
The 2014 figures for women in order of popularity:
 Breast augmentation: 8,609—down 20% from last year
 Blepharoplasty: 6,903—static
 Face/Neck Lift: 6,075—up 1%
 Breast Reduction: 4,823—up 3%
 Liposuction: 4,138—up 10% (up to 5th from 6th place in 2013)
Rhinoplasty: 2,977—down 20% (down to 6th place from 5th)
Fat Transfer: 2,914—down 4% (up to 7th from 8th place in 2013)
Abdominoplasty: 2,608—down 20% (dropped to 8th place from 7th in 2013)
Brow lifts: 1,836—down 5%
Otoplasty (ear correction): 481—down 25%
BAAPS 2014 Snapshot: Male Plastic Surgery
The top 10 surgical procedures for men in 2014 (4,042 total. A fall of 15% from 2013)
Men had 9% of all cosmetic procedures in 2014.
The 2014 figures for men in order of popularity:
 Blepharoplasty (eyelid ops): 849—down 4% from last year (up to 1st place from 2nd)
 Rhinoplasty: 713—down 30% (down to 2nd place from 1st in 2013)
 Breast Reduction: 705—down 10%
 Liposuction: 489—down 10%
 Otoplasty: 461—down 15%
Face/Neck Lift: 327—down 10%
Fat Transfer: 241—down 9%
 Brow lifts: 142—down 19%
 Abdominoplasty: 105—down 15%
Breast augmentation: static
The Royal College of Surgeons recently stated that doctors should be prevented from performing cosmetic surgery outside their specialty.