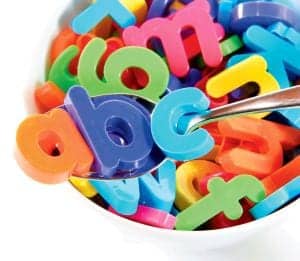 There are so many acronyms related to search engine marketing (SEM) that it can be impossible for a busy plastic surgeon to discern what really matters. SEM is the umbrella term for any and all activities that boost the visibility of your practice Web site on search engines such as Google, Bing, and Yahoo!. It can be divided into two main components: paid advertisements and search engine optimization (SEO). Other columns have focused heavily on SEO. This article will help explain the other part of the equation: paid ads.
The most common types of paid advertisements on search engines are pay-per-click (PPC) ads. Your ads are displayed when a keyword query matches your keyword list. Search engines charge your credit card each time one of your ads gets a click. Your ad's position is determined by auction. You bid on what you want to pay per click. The higher you bid, the greater your chance for the "catbird seat" on the results page. The higher your ad appears on this page, the greater the likelihood that it will get a click.
WORDS FOR SALE
Keywords can be purchased in a variety of ways. Broad search means your ad will show up anytime your designated search terms are used in a search query, regardless of where they appear in the query. For example, your broad search ad for "plastic surgeon" may appear if someone searches "plastic cosmetic surgeon," "top plastic surgeon San Diego," or "plastic surgeons" on Google. This option allows you to cast a wide net.
Another option is exact match. This means your ad will appear only when the search term precisely matches your designated key phrase. There is also such thing as a negative match. This allows you to block your ad from appearing for specific search terms. For example, you may want a broad match for "plastic surgery," but you don't want your ad to appear on a bargain hunter's radar. This can be avoided by placing a negative match on terms like "discount plastic surgery," or "low cost plastic surgery."
The best PPC SEM programs use a combination of broad, exact, and negative matches to produce the type of highly targeted results that are likely to boost sales.
CHOOSE YOUR LETTERS CAREFULLY, TOO
Once you choose your keywords, you need to write a captivating headline and compelling text for your ads. The search engines allow 40 characters for the headline and 70 for the text. The best PPC headlines extend a hard-to-refuse offer using keywords.
For example:
Title: Breast Augmentation Valentine's Special
Text: Before February 14, get 10 free spa treatments with breast implants.
TIP: The most effective PPC ads offer price breaks or free services and/or goods. Be prepared to offer such incentives.
Another issue is where to send leads or responses to your ads. Plastic surgeons often create landing pages for specific types of advertisements in order to showcase specials or new procedures. Enter landing page optimization (LPO). These lead-capture pages appear in response to clicking on an advertisement, and they can be worthwhile.
101
This is a lot to absorb. You don't have to jump into the PPC world headfirst; you can dip your toe and test the water first. Here's how: Google's AdWords Express (www.google.com/adwords/express/) makes it easy to choose keywords, estimate your clicks, and come up with a budget.
It is also important to see if your ads are working for or against you. Search engines provide very good statistics related to the traffic and cost of various search terms you are targeting. Google Analytics, a free program, can be used to track Web site stats once a visitor lands there from an advertisement. Once you get your footing, you can play with features on your landing page and PPC ads to achieve higher conversion.
---
David Evans, PhD, MBA, is the CEO of Ceatus Media Group, based in San Diego, and is a recognized authority on Internet medical marketing strategies. He can be reached at or (858) 454-5505.