From the Editor | March 2014 Plastic Surgery Practice
By Denise Mann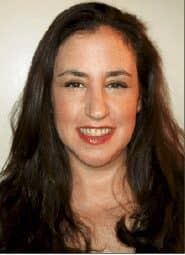 I admit it.
I am obsessed with Bruce Jenner in the frantically-checking-radaronline.com-buying-People, Us, and Star-magazines-when-I-can't-finish-them- before-it's-my-turn-to-check-out-at-the-food-store kind of way.
I am not taken with his athletic prowess (although I do remember owning a pair of Bruce Jenner sneakers in the 1970s). Instead, I'm captivated about whether he is in transition, as many tabloids have alleged or suggested. In part, the rubbernecking lure is just how creepy the former Olympic Gold Medal winner looks in recent photos—possibly sans Adam's apple—with talons, long tousled hair, and male breasts.
But in truth, there's more to this story than meets the eye. Pop culture and plastic surgery are not strange bedfellows. In fact, they intersect quite often, and failing to acknowledge this is a critical misstep for aesthetic doctors, and one that can cost them both patients and publicity.
It used to be (and hopefully, still is) that physicians needed to read peer-reviewed journals and take a certain number of training courses and cadaver courses to keep pace with changes and trends in their field. Sadly, watching reality TV or reading the tabloids is now a must for those with a cosmetic bent.
Every time one of the Kardashian sisters or a Real Housewife from somewhere cops to having a procedure—or better yet, has one done on screen—doctors' phones start ringing. Lots of times, these procedures are pure hype, and savvy cosmetic doctors should be ready to redirect patients. It's important to be able to bait and switch if the requested procedure is not right for them. The only way to do this is to be prepared for the request.
That's one reason that aesthetic doctors need to embrace these celebrity stories. The other is that they often serve as teachable moments. Most celebrity plastic surgery stories are chock full of "insider" quotes and speculation, but have no real teeth. Reach out to media and offer to explain the procedures. (What is a tracheal shave anyway? Is it risky? Popular? Why would someone have this surgery?)
There are other angles, too. Let's be honest: Bruce Jenner looks frightening regardless of why he had plastic surgery. Male plastic surgery is experiencing an uptick, but will there be Bruce backlash? It's time to put a more normal-looking face on male plastic surgery. If this is what Brotox looks like, nobody's buying. Contact media to discuss how today's techniques provide natural-looking, subtle enhancements that can help men look more refreshed, but not freakish.
Celebrities can be cautionary tales, but they can also be inspirational ones. If Bruce Jenner is becoming a she, her/his story may actually help a lot of people come to terms with who they really are. That's a positive, and it should not be ignored.
Next time you see, hear, or read about a celebrity plastic surgery story, look past the headline, and think about how you can spin the story to help educate your patients and bolster the profession.
Original citation for this article: Mann, D. All bruced up. Plastic Surgery Practice. 2014; March: 6.