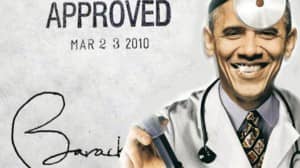 More than 88% of aesthetic doctors are concerned about how the Affordable Care Act will affect the practice of cosmetic surgery, and up to one-third may retire early as a result of these changes, according to a new online poll conducted by Plastic Surgery Practice magazine.
Slightly less than 87% were worried that their reimbursement rates would be reduced so dramatically that they would have trouble paying their own bills as a result. There was also concern that there would be an influx of nonqualified practitioners providing aesthetic procedures at cut rates to increase their revenue stream, which could compromise patient safety.
The new results were released during a Plastic Surgery Practice webinar held on February 24, 2014.
The Affordable Care Act and Plastic Surgery Practice: Growing Concerns
The Patient Protection and Affordable Care Act (PPACA) is commonly referred to as Obamacare, health care reform, or the Affordable Care Act (ACA). It was signed into law to reform the health care industry by President Barack Obama on March 23, 2010, and was upheld by the US Supreme Court on June 28, 2012. Its rollout has been fraught with hiccups, but several key provisions have already been enacted with more to come through 2022. The intentions of the law are to provide affordable health care for all Americans while reducing overall health care costs, but there have been, and likely will continue to be, some unintended consequences.
The new poll also found that there is a growing fear of technology, which is part and parcel of health care reform. To receive Medicare and Medicaid payments, a physician must demonstrate "meaningful use" of an electronic medical record system. While close to 45% have already transitioned from paper charts to computerized systems, more than 40% have not, the survey showed. Of these, 80.5% have no plans of investing in an EMR system largely because of cost and concerns about privacy.
The survey was sent to plastic and reconstructive surgeons, facial plastic surgeons, dentists, oral and maxillofacial surgeons, dermatologists, dermatologic surgeons, cosmetic surgeons, and oculoplastic surgeons who subscribe to Plastic Surgery Practice magazine. Fully 70.3% of respondents are board-certified plastic surgeons, and about 9% are facial plastic surgeons. Overall, slightly more than 67% of respondents perform both reconstructive and cosmetic procedures, and 65% take both private insurance and Medicare. Close to 45% of practices that take insurance do not plan to work with carriers on the health care exchanges (the state or federal-run online health insurance marketplaces).
"The Affordable Care Act has a very laudable goal — providing universal health care to everyone in the US," says Robert X. Murphy, Jr, MD, assistant chief medical officer of the Lehigh Valley Health Network in Allentown, Pennsylvania, and the president of the American Society of Plastic Surgeons. "But as we see things like the employer mandate drift away and we see that [healthCare.gov] enrollment falls far short of its target, it's concerning."
The Affordable Care Act's employer mandate requires businesses with more than 50 employees working 30 hours or more per week to provide affordable health insurance coverage to workers or face fines. Employers now have until 2016, which is 2 years longer than originally envisioned before they risk such penalties.
"All we see is the requirements that we are being held to such as adopting an EMR system, and this is an investment that can be significant especially for those in solo practice," he says. "So much of our ability to function is based on Centers for Medicare and Medicaid Service- sponsored programs, and each year there is the threat of draconian cuts because there is no budget," he says.
During the webinar, New York City plastic surgeon Scot B. Glasberg, MD, the president-elect of the ASPS, urged colleagues to practice evidence-based medicine and show cost-effectiveness as this will go long way toward securing satisfactory reimbursement levels. Under Obamacare, payments are tied to performance on quality metrics, including patients' experience.
About the Poll ?
The online poll was conducted via Survey Monkey in January 2014. There were 101 respondents in total.