10 Things | March 2014 Plastic Surgery Practice
By Denise Mann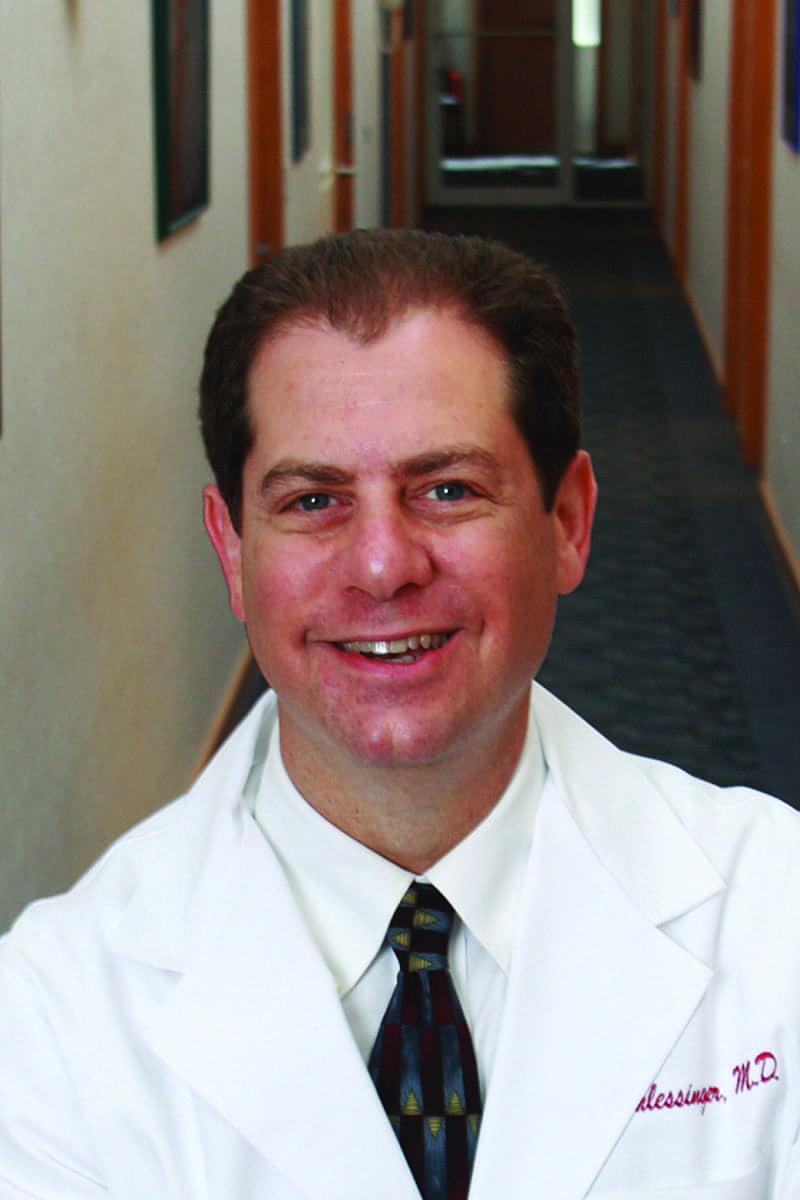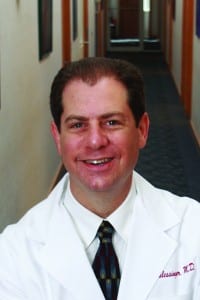 Omaha, Nebraska-based dermatologist Joel Schlessinger, MD, maintains a busy private practice that focuses on both aesthetics and medical dermatology, and has more than 20 clinical trials going on at any given time in his own clinical trial facility, Advanced Skin Research. There's more: He operates a retail store and spa outside his practice that offers 300-plus product lines, and—oh, yeah—in his spare time, he oversees LovelySkin.com.
That's a lot for any one person, but Schlessinger handles it all with relative ease. Plastic Surgery Practice caught up with him before the 2014 American Academy of Dermatology meeting to find out more.
1) What procedures do you perform most often?
I love fillers and botulinum toxins, mainly for their patient satisfaction rates. There are very few procedures that offer such a positive return. On the other side, I still enjoy my clinical dermatology practice immensely and would never give that up.
2) Speaking of toxins, what's your poison: Botox, Dysport, or Xeomin?
I use them all and generally tend to use Botox and Xeomin in my older patients with lids that are heavier, while Dysport is my go-to drug for younger (up to age 45 or so) patients. I love the fact that we have so many options now and more to come!
3) What procedure do you find most challenging?
Liposuction is something that makes me think each time I do it, as I want to end up with the best result and each body is different.
4) What is your healthiest habit?
I try to avoid red meat most of the time and generally am vegetarian other than fish and the occasional steak.
5) What is your professional mantra?
Underpromise and overdeliver! That's something I live by, along with the utmost emphasis on talking about the things that can go wrong. It is so important to know this before the procedure, but most doctors "forget."
6) What is the biggest trend you are seeing in practice today?
Everything noninvasive. Ultherapy and CoolSculpting are taking off, and that is making a huge impact on how we rejuvenate individuals. I love the Ultherapy device and feel there is so much opportunity for it to be a game changer in the future.
7) What is the most exciting clinical trial taking place in your facility today?
I am in the midst of a slew of new drug trials for psoriasis that will change the manner in which we approach this disease. Additionally, there are other botulinum toxins and fillers on the horizon that are exciting.
8) We have seen a lot of skin care sites fail. What is the secret to LovelySkin's success?
I am intimately involved in the everyday activities of it and look over each and every email from customers. If there is a problem, I make sure it is resolved and take a medical approach to the running of the website.
9) What is your favorite charity?
CRUDEM (Center for the Rural Development of Milot) is an organization that is near to my heart. Nancy (my wife), Daniel (my son), and I were in Haiti twice after the earthquake in 2010 and worked with the staff at CRUDEM in Milot, Haiti. Since that time, we have watched the good that this organization does for the people of Haiti.
10) Is there any technology that you couldn't or wouldn't want to practice without?
My iPad and NexTech EMR. I love the fact that I can see pictures of my patients and access the records from anywhere in the world.
Denise Mann is the editor of Plastic Surgery Practice. She can be reached at [email protected].
Original citation for this article: Mann, D. Balancing act, Plastic Surgery Practice. 2014; March: 34.